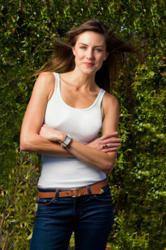 (PRWEB) November 23, 2012
The expanding Haute Design Network is pleased to welcome Ariel Fox and her firm, Ariel Fox Design. A boutique design agency founded in 2008, AFD serves up inspired design to both residential and commercial clients. Sought after by developers and celebrities, AFD delivers hospitality level design to the multi-family market as well as assists homeowners in identifying their personal style. From new construction to custom furniture, Ariel Fox Design is establishing itself as the next wave of tastemakers, mold breakers and tail shakers.
About Haute Design Network
Haute Design Network selects interior designers that have displayed a high level of expertise and accomplishment in their field. This exclusive circle of leading interior designers is invited to bring their past, current, and future work to Haute Living readers. Fox and her colleagues are featured on Haute Design Network's comprehensive website as exclusive interior design professionals, along with daily blog posts, articles, and up-to-date reports related to design, real estate, and luxury. All this and more may be accessed by visiting http://www.hautedesignnetwork.com.
About Ariel Fox Design:
Since 2008, Ariel Fox Design has grown into a full service design studio that focuses on delivering hospitality driven design to property developers, management and residential markets. A niche expertise in the luxury multi family market began with interior design for the lobby of the historic Hollywood Towers and a model unit in La Belle Towers. AFD also headed interiors for a renovation for Vista Catalina in Rancho Palos Verdes and the luxury sky rise, Astoria Towers in Irvine, Ca. The team completed the highly acclaimed renovation of the Rubix Hollywood Pool Lounge and Outdoor spaces along with an editorially driven penthouse model. Currently, two luxury model units are in the last stage of completion in Glendale's ICIS apartment homes.
On the residential end Ariel Fox Design completed a four-story penthouse in the Broadway Hollywood Building equipped with custom cabinetry and closets. She designed interiors for the tower penthouse in the historic Hollywood Towers for a notable developer. She also had the pleasure of styling an Architectural Digest Photo shoot for a celebrity residence in Hollywood. Most recently AFD assisted in the completion of a new construction home in Malibu that has become the crowning jewel of the residential portfolio.
Ariel Fox has appeared as a ghost designer for two episodes and one time
co-host on HGTV's "Room Crashers" for season two. She also guest starred on USA's "Character Fantasy: as an interior design expert for a room makeover. Ariel had the privilege to appear on Union College's Pathfinder Series where they followed ten Alumni to create a short documentary on their industries.
Ariel resides in Los Angeles, California. A graduate from Union College in Schenectady NY and Art Center College of Design in Pasadena, CA with a BS in Environmental Design. Ariel interned at Franklin Studios and collaborated on a variety of hospitality projects including the Foxtail Lounge in West Hollywood, Venetzia Jewelry Boutique in Vegas and the Douce Lounge in City Center, Las Vegas.
To learn more visit: Ariel Fox Design's HLDN Profile Page: http://www.hautedesignnetwork.com/designer/ariel-fox/