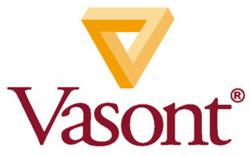 Emigsville, PA (PRWEB) November 27, 2012
Organizations looking to invest in a component content management system (CCMS) must justify the cost of its implementation. Often, the task of building this business case for a CCMS is left to a technical communications or training manager. Vasont Systems' new white paper called, "Cost Justifications for Vasont," provides the statistics needed to prove the value of their Vasont CCMS solution. The white paper is available for free on Vasont Systems' website at [http://www.vasont.com/resources/white-papers-login.html upon registration.
The Vasont® Content Management System is an investment in improving the efficiency of the editorial, production, and translation processes for publishing content in various formats and multiple languages. If implemented properly, the initial costs of the CCMS will be minimal in comparison to the returns achieved. Within an average of 9 months, most clients see a return on their investment in the Vasont CCMS. This white paper describes the benefits of using the Vasont CCMS, as well as the return on investment it has provided for current users of the system. Organizations considering a CCMS purchase can use this white paper as a resource for establishing a business case for their management team.
"When organizations are contemplating the purchase of a CCMS, it's tough to find good statistics to justify the costs involved," said Suzanne Mescan, VP of Marketing for Vasont Systems. " This white paper is the perfect tool to help those managers who must develop a case for purchasing a system. It provides real numbers from real companies that have been using the Vasont CCMS for more than 10 years. We've provided overall averages that include small and large organizations, so anyone can use these numbers as a basis to justify the costs for their organization."
Designed to improve productivity and control costs, the Vasont CCMS makes it easy for organizations to manage their multilingual technical documentation and business information. The system's comprehensive single-source functionality stores content once, ensuring accuracy and increasing the efficiency of repurposing content to multiple media formats while managing the workflow and the overall business process of creating and publishing content.
About Vasont Systems
Headquartered in Pennsylvania, Vasont Systems provides component content management software and XML data services to Fortune 1,000 companies and global organizations from a variety of industries, including manufacturing, technology, publishing, financial, and healthcare. Since 1992, Vasont Systems has helped companies organize their critical business assets, manage productivity, and disseminate information in many languages to multiple media channels while reducing their costs by an average of 63% and shortening overall cycle times by 75% on average. Vasont Systems has been named multiple times to the EContent 100 list of "best and brightest digital content companies." For more information, visit http://www.vasont.com.