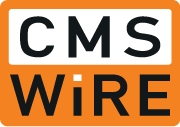 (PRWEB) November 26, 2012
CMSWire.com, a web magazine focused on customer experience management, social business and document management, is holding a Twitter-based gathering, known as a "Tweet Jam," to discuss how social technologies are changing the way organizations support their customers.
Organizations spend a great deal of time developing customer acquisition strategies. Equally important though is the support of existing customers and the creation of customer retention strategies. Social technologies are changing the way customer relationships are managed today. But not everyone is getting it right.
Join in on November 28th at 10 am PST / 1 pm EST / 18:00 GMT as CMSWire and the broader CMSWire community spends an hour discussing the changing face of customer service and what might be coming in the future.
These questions will shape the discussion:
1. What is the core mission of Social CRM?
2. What are the key technologies/practices changing customer service today?
3. What role does Social CRM play in a larger Social strategy? Is it necessary to have the one before the other?
4. List 3 reasons why Social CRM projects fail to achieve expected value.
5. How are customer support strategies changing in 2013?
The CMSWire team has assembled a group of expert panelists who will be sharing their field experiences.
Panelists include:

Denis Pombriant — CEO, Beagle Research Group — @DenisPombriant
Hyoun Park — Principal Analyst, Nucleus Research — @hyuonpark
Julie Hunt — Solution Strategist, Julie Hunt Consulting — @juliebhunt
Kate Leggett — Principal Analyst, Forrester Research — @kateleggett
Megan Murray — Director of Collaboration Strategy, Moxie Software — @MeganMurray
Mitch Lieberman — Managing Partner, Discover/Reinvention/Integration — @mjayliebs
Ray Wang — CEO, Constellation Research — @rwang0
Rob Howard — Founder and CTO, Telligent Systems — @robhoward
Vala Afshar — CMO and Chief Customer Officer, Enterasys — @ValaAfshar
Doug Heise — Product Marketing Director at CoreMedia — @Coremedia_News
All experience levels are welcome to join in, just tweet all questions and/or responses throughout the Tweet Jam. By using the #CXMChat hashtag, messages will automatically become part of the discussion.
Tweet Jam Participation Guidance
Twitter is a highly flexible medium. In order to keep the discussion useful to all, participants should observe the following guidelines:
Introduce themselves with their first #CXMChat tweet. Include name, job title and organization.
Subsequent tweets must start with the question number being responded to and the #CXMChat hashtag. For example, "@bigbird Q5 We very much believe sentiment analysis works #CXMChat "
Please don't pitch products or services; stay knowledge focused
Keep the discussion professional, but informal
Remember that this is a public chat — be thoughtful
About CMSWire
The CMSWire.com web magazine, published by Simpler Media Group, Inc., focuses on customer experience management, social business and information management practices and tools. The publication was founded in 2003 and currently has more than 250,000 monthly readers.