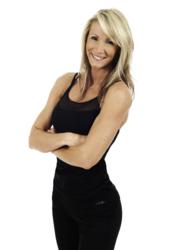 Elizabethtown, KY (PRWEB) November 22, 2012
Fit Yummy Mummy, a fitness company devoted to exercises for moms, is spotlighting its FYM Cookbook this Thanksgiving. The Fit Yummy Mummy Cookbook provides new moms with healthy recipes and diet tips so they can eat healthy during the holidays.
Busy mom fitness expert Holly Rigsby, owner of the company Fit Yummy Mummy, notes that diet trends in the United States and elsewhere have been troubling in recent years. The World Health Organization has cited that 16% of the world population is overweight and that in 2015 over 300 million women will be obese.
"While the statistics all show the declining health related to poor eating habits in the U.S., we don't need stats to tell us that people eat even worse during the holidays," Rigsby says. "The FYM Cookbook offers diet tips for busy moms so they don't fall into unhealthy patterns."
The trends to eat worse around the holidays, while certainly affecting people of all ages and genders, should be especially alarming to busy moms who often struggle to bring down their weight after giving birth.
"The whole purpose of Fit Yummy Mummy is to help with busy mom fat loss," Rigsby continues.
Rigsby notes that every year more and more busy moms come to her seeking postpartum workouts that will "help burn calories and help them lose their baby belly." However, she finds that even more so than post pregnancy workouts, a good diet is the key to fat loss.
"Trainers have been saying it for years, but it really is true," Rigsby continues. "You cannot out-train a bad diet. No matter how hard you push, no matter how 'insane' your workouts, you have to fuel your body with the types of foods that will push you over the top."
For Rigsby, turkey can play a part in a healthy diet. However, other traditional Thanksgiving foods, such as potatoes, pies, and other desserts, should be eaten in moderation. In general, Rigsby advises women to eat diets high in protein and vegetables and low in sugar.
The Fit Yummy Mummy Cookbook comes with over 200 pages of recipes geared toward fat loss, as well as numerous other dieting tips and cheat sheets. "My favorite food is watermelon, so I was sure to throw in some good watermelon recipes," Rigsby proudly proclaims.
In addition to writing the FYM Cookbook, Rigsby also writes a Fit Yummy Mummy blog to offer nutrition advice and general tips for new mom fat loss.
The Fit Yummy Mummy Cookbook is available now online. For more information on the cookbook, visit: http://fymcookbook.com/
About Holly Rigsby: Holly Rigsby is the Co-Owner of Fit Yummy Mummy. She offers her clients a variety of training products to help them burn fat and writes a fitness blog for FYM.
Fit Yummy Mummy is part of the Fitness Consulting Group family of companies. FYM releases fitness products for moms looking to burn fat and get in shape. It also offers workout tips through its blog.
For more information on Fit Yummy Mummy, visit: http://getfitandyummy.com