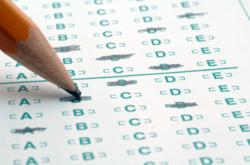 London (PRWEB UK) 22 November 2012
A situational judgement test (SJT) will now be used in the UK for the recruitment of junior doctors into their first jobs. The SJT which will be introduced in December 2012 has become a cause for concern amongst certain quarters of the medical community. Anxious final year medical students feel unprepared for this critical new exam.
For the first time ever all UK medical students in their final year must take the Situational Judgement Test (SJT). The test has been designed to eliminate the need for 'white space' questions that were previously being used for the purpose of medical recruitment. A major problem with the use of 'white space questions' was that candidates were able to answer these questions in their own time, making it difficult to verify that the work was their own. In addition, marking of such questions was thought to be subjective and very labour intensive. In an attempt to overcome these issues the SJT has now been introduced as the new job selection method. The SJT is based on questions that encourage medical students to make judgements on how they will respond to tricky scenarios that they will ultimately face once they start working on the wards as junior doctors.
For the previous two years there have been more applicants for first year medical training jobs (FY1 posts, foundation year one posts) than the number of available places. In addition to this there is fierce competition for training jobs that are based in reputable teaching hospitals and in major cities. Students who are allocated the highest scores on the SJT will be more likely to be given their first choice training job whereas those that score poorly may be faced with the prospect of working in undesirable hospitals and geographical locations. Furthermore, those candidates who score "exceptionally low" on the SJT may have their answers reviewed by a panel of experts in order to establish if there are any patient safety issues prior to allocation of a job.
Students have raised concerns about how rapidly the SJT has been implemented. They claim that this new recruitment process was not known about when their course began which has meant that they have had very little if any formal training during the undergraduate years on how to approach the SJT. Some students feel that it could potentially be putting their future jobs at risk.
One general practitioner from London, Dr. Haque, reflected on the concerns of students with his comments: "Introduction of the new SJT has profoundly changed the playing field for medical graduates. A major concern amongst final year medical students is that their performance on a totally new examination will have a major influence on where they will live and work for the first two years of their professional lives. Many students feel that they have not been given sufficient training for this form of assessment".
Introduction of the SJT has meant that participation in extra-curricular activities is no longer acknowledged in the recruitment process. The previous selection method granted points for achievements outside of medicine. It is feared that the new application process may turn out to be disadvantageous for students who actively participate in university life. Whilst it is important to be a safe responsible doctor it is felt that students should also be encouraged to nurture their interests outside of medicine. Student leaders at the British Medical Association (BMA) say 'The skills gained via extracurricular activities go beyond the academic ones of knowledge and learning skills, and culminate in the development of broader professional skills such as team work, social skills, team building, organisation, and motivation.'
Although it is claimed that no specific preparation is needed for the SJT, a number of revision resources have emerged. One particular website which has gained quite a bit of attention is SJTexam.com. SJTexam.com is a comprehensive revision resource which has been designed and developed specifically for final year medical who will be sitting the SJT. The site offers practice questions, revision courses, and full mock exams so there should be no surprises come exam day.