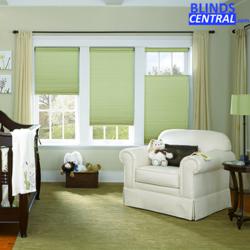 Bali Blinds for less at BlindsCentral.com
Staten Island, NY (PRWEB) November 22, 2012
Leading supplier of quality Bali Window Coverings at exceptional prices, BlindsCentral.com, is offering Black Friday discounts on all Bali Blinds and Shades. Shoppers who have had their eye on the sophisticated look of an Espresso colored wood blind, or the sleek effects of the Chorus Cream roller shades are encouraged to act on this limited time offer.
"Windows are the one part of every home that serves both a functional and fun purpose," says Jeffrey Ford, owner of BlindsCentral.com. "They work year-round to provide protection and act as a source of beauty for the home. Windows should get treated to a new dressing that not only makes a house a home, but can pay the owner back by saving money on utility costs."
BlindsCentral.com knows that the interior design of a home can be a source of inspiration or frustration. Their website has made it easy to see which sales and promotions fit the user's budget and time frame. Their website also provides a helpful "How to Measure" section. And, if visitors still aren't sure which color would work best, there are a wide variety of sample swatches to choose from that will be mailed to their home for free.
This holiday season, as busy shoppers tackle a list of gift purchases, BlindsCentral.com would like to invite them to pour themselves a calming cup of Chamomile Tea and browse through cordless, blackout, top-down bottom-up, and room darkening products Bali Blinds offers through their site. After a stressful trip to the mall, coming home to a calm, soothing room could certainly make the holidays cheerful again.
About the Company:
Blinds Central specializes in unique, custom window décor. It offers top-quality Bali Blinds, cellular shades, North American real wood blinds and faux wood blinds, as well as window treatments made to fit your specifications. Blinds Central is a top industry source on beautiful-yet-functional styles and do-it-yourself installation. To see what the experts at Blinds Central can do for you, visit http://www.BlindsCentral.com