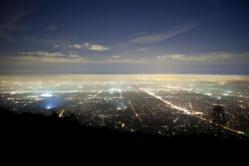 Encino, California (PRWEB) November 22, 2012
Most people do not know the real value of their residential property. Buying and selling Encino real estate can be a lucrative business if the investor is intelligent and well informed. Before one decides to sell a residential property to someone, they should know about the different kinds of valuation methods to know the true value of their property.
The first method of determining the value of property is the market evaluation or sales comparison method. Residential properties are usually valued using the sales comparison method. According to this method, the value of a home is determined by an analysis of the most comparable properties within a certain distance of the subject property. There are a few guidelines that one must follow to ensure that the comparable properties are actually applicable to the subject property.
Another widely used method to determine the monetary value of a residential home is the income capitalization method. This method is also used for carrying out estimates of real estate investment property and is also popularly termed as the cap rate method. In this method, first the Net Operating Income property is calculated. It is the gross income for the property less expenses, excluding the debt service or mortgage payments. An average net operating income for the property is established and is divided by the average rate of return on the investment on the property or the capitalization rate.
However, these types of estimations of Encino homes for sale are only rough estimates and only a licensed and professional appraiser can ascertain the true value. By knowing all the methods and working together with licensed and professional Encino real estate agents, like Christopher Rosiak at Red Blue Realty, one can correctly evaluate the value of a residential property and sell it at a great price.
About Red Blue Realty
Red Blue Realty is a popular name in the Encino real estate market and the company has specialized team of Encino real estate agents who are trained to derive accurate values of properties. The real estate agents at Red Blue Realty help their clients get the best value of their homes for sale by guiding them in determining the market value of their properties and selling their property much more efficiently.