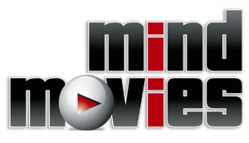 To help remind our community and the world of all of the incredible things we have to be grateful for, we've decided to launch our 1st Annual Gratitude Week.
San Diego, CA (PRWEB) November 22, 2012
Law of Attraction guru Natalie Ledwell announced today the launch of the 1st annual 'Mind Movies Gratitude Week' in honor of Thanksgiving. Ledwell is the co-founder of San Diego-based personal development company Mind Movies and host of the online TV show The Inspiration Show.
"We work all year round to spread the message that being grateful for what you have will attract new positively-charged people, resources and golden opportunities to you," says Law of Attraction expert and author Ledwell.
Ledwell points out that Thanksgiving is a national holiday that focuses purely on gratitude. "Once a year we come together as a country to collectively give thanks. To help remind our community and the world of all of the incredible things we have to be grateful for, we've decided to launch our first ever annual Gratitude Week."
The Mind Movies 1st Annual Gratitude Week kicks off on December 3rd and continues through December 7th, 2012. During this week, Ledwell and the Mind Movies team will be releasing a steady stream of inspirational videos and other free gifts to their community of subscribers, designed to inspire them to become present to all of the people and things in their lives they are grateful for.
Mind Movies will also be making a donation to the people and pets affected by Hurricane Sandy on the East Coast.
"One of the things I'm grateful for this week is all of the incredible, amazing people in New York and in the New York area who have done what they can to assist their neighbors through this difficult time," says Ledwell. "And as an animal lover, I also have a soft spot for those who have helped to rescue and care for abandoned or displaced dogs, cats and other pets."
Over 1 million people worldwide have already received Ledwell's free pre-made Mind Movies, which are dynamic, moving video vision boards that help viewers visualize and achieve their goals faster and easier than they ever thought possible.
To download 6 free pre-made Mind Movies and subscribe to receive Mind Movies' free gifts during Gratitude Week, visit: http://mindmoviestv.com
About Mind Movies:
Founded in 2007, Mind Movies' mission is to help empower people from all over the world to visualize their goals and manifest their greatest dreams and desires. Mind Movies has touched the lives of over 1 Million people around the world and is headquartered in downtown San Diego, California.
Company Contact Information:
Mind Movies
Media Relations
113 West G Street #122
San Diego, CA 92101
http://mindmoviestv.com