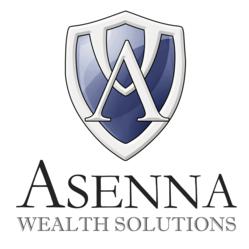 Melbourne, Victoria (PRWEB) November 27, 2012
Melbourne-based Asenna Wealth Solutions is revolutionising online share market trading with an Australian-first SMS alerts system that provides real-time advice to Australian investors.
SMS alerts are sent to investors, advising them how to respond to breaking news as it happens and capitalise on market movements in real time. Investors can subsequently instruct Asenna's professional share traders to buy or sell shares via return SMS, and complete the transaction in seconds.
"When it comes to successful share trading, seconds count," says Asenna trading specialist, Assad Tannous. "When something happens in the market, you need to know what to do instantly. That's how you make money.
"In a volatile economy you can't just wait until you get home from work to check the market. You'll have already lost touch. With Asenna you can respond in seconds with a simple SMS and then get on with your day."
Asenna members also have access to E*Trade's award-winning online trading platforms, as well as round-the-clock trading strategies and tips via daily market news emails, advice videos and blogs, mid-week and weekly stock reports, a live chat room, and the Daily Watch List that reveals hot new trading opportunities.
Tannous says that the service is all part of Asenna's vision to eliminate the noise and confusion around online share market trading.
"You'll watch the news and it will say one thing, you'll read the newspaper and it will say another, and your mate on the phone will say something else altogether," he says.
"That's why we offer real-time advice from our trading professionals who tell you where the market is heading, when the time is right to buy or sell, and how to maximise your profits."
To sign up for a free 14-day trial, visit http://www.asenna.com.au.