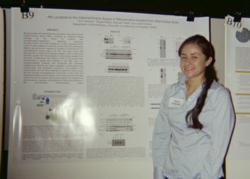 "Crazy 88's afterschool program has gained so much popularity and received such rave reviews that the demand from Glen Burnie Park parent became too much to ignore." - Julius Park
Elkridge, MD (PRWEB) November 21, 2012
This month Crazy 88 Brazilian Jiu-Jitsu, the Premier Youth Martial Arts program in the Baltimore area, has expanded its afterschool care and pick up program to children who attend Glen Burnie Park Elementary School.
Head instructor Julius Park gave the reasons for the change, "Crazy 88's afterschool program has gained so much popularity and received such rave reviews that the demand from Glen Burnie Park parent became too much to ignore."
The Crazy 88 Brazilian Jiu-Jitsu Aftercare program provides children with the opportunity for educational and athletic advancement. A knowledgeable and college-educated staff will assist the children with their homework when they arrive at the academy. After the children have completed their homework the children in the program will receive top class instruction from world-class martial arts competitors.
What separates Crazy 88 Brazilian Jiu-Jitsu's afterschool program from any other aftercare program in the Baltimore area is the level of coaching the children will receive. All the instructors at Crazy 88 Brazilian Jiu-Jitsu have professional and international level experience in Brazilian Jiu-Jitsu, Muay Thai Kickboxing, and Mixed Martial Arts. Some schools may be able to boast a world champion instructor at their academy, but most likely they got that instructor from somewhere else. At Crazy 88 Brazilian Jiu-Jitsu all the instructors are "home grown", meaning they came up in the system, in some instances from adolescents.
Crazy 88 Brazilian Jiu-Jitsu has an amazing track record of turning children into champions. As a member of Team Lloyd Irvin, Crazy 88 is a part of the best Youth Brazilian Jiu-Jitsu team in not only America, but also the World.
If you have a child that attends Glen Burnie Park Elementary School and would like to learn more about Crazy 88 Brazilian Jiu-Jitsu's Afterschool pickup program please visit the website - http://www.BaltimoreMixedMartialArts.com