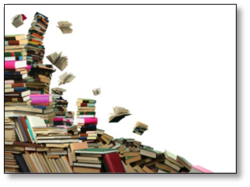 Holistic Learning Center is the only life coaching certification school with a field tested clinically proven system that is an actual healing modality.
Forked River, NJ (PRWEB) November 28, 2012
Holistic Learning Center is the only life coaching certification school that offers the HuMethod™, a proprietary clinically proven, results driven training system that, after three decades of research and 15 years of clinical field-testing, has evolved into an empowering life coaching healing modality.
The HuMethod's™ college level training systems and self-help exercises have been proven to work on thousands of people and when professionally implemented consistently create the permanent behavioral changes that life coaching clients desire.
Holistic Learning Center is making available to anyone looking for self-help products to enhance the quality of their lives and/or to take their holistic practice to the next level, powerful tools and techniques taken directly from their clinically proven healing modality the HuMethod™.
E-books range from ten to thirty five pages in length and each lesson contained therein comes from the careful analysis of the life work of over fifty nationally known Self-help authors and teachers who have achieved unusual success in their respective fields. E-books cover a wide variety of subjects based on the metaphysical laws of self-mastery and can be found on Holistic Learning Center's website.
At the end of each e-book are written exercises developed over eighteen years of clinical field testing to create permanent behavioral change. These carefully constructed questions were built to draw out answers that help people to emotionalize the lesson and to begin to make the changes they are seeking.
For those who are unsure which products will meet their life coaching private practice or individual self-mastery needs, Holistic Learning Center has a team of service educators to assist anyone in finding the right product or service at the right price to meet their specific needs.