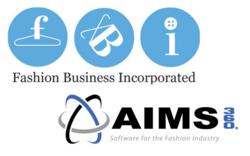 More and more apparel businesses are looking for qualified employees with industry specific skill sets...
Los Angeles, CA (PRWEB) November 26, 2012
The current state of the job market is limited to a handful of available jobs and an abundance of qualified candidates. What sets many apart from others, besides their work experience, are their extra awards and certifications. These accomplishments showcase an applicant's dedication to learning more about a certain area of interest and building their skill sets. When looking at job postings from clothing manufacturing companies, wholesalers, distributor's etc., more companies are not only stating general experience needed in their job postings but, are also looking for a specific qualification such as "must know Excel", "must know Photoshop and Illustrator" and what we are seeing more of now days, "must know AIMS, and the PAD system.
Los Angeles based Fashion Business Inc. (FBI) 501c3 educational not for profit, PAD and AIMS360 are offering both systems as a certified training course for those that are displaced from work or currently working and are looking to increase their skills by learning the business side of the apparel industry.
The AIMS 5 day (15 hours) certification course will be held at FBI' headquarters in the California Market Center (Downtown Los Angeles) and will go over the important in's-and-outs of the AIMS inventory management system. Once students have completed the 15 hour course, a certification exam will be given. The AIMS Certification training is made possible for FBI through a grant donated by AIMS360.
The classes will be held on:
Monday, December 10th (6:30pm – 9:30pm)
Tuesday, December 11th (6:30pm – 9:30pm)
Wednesday, December 12th (6:30pm – 9:30pm)
Monday, December 17th (6:30pm – 9:30pm)
Tuesday, December 18th (6:30pm – 9:30pm)
AIMS Certification courses have helped students and business professionals within the fashion industry to better understand the usage of apparel ERP software and its effectiveness in managing and streamlining an entire a-z apparel business process using one single tool. From uploading styles, contacts, and sales people, to order taking, creating pick tickets, to work in progress and production and all the way to shipping, this course covers it all and is a definite plus on anyone's resume. "More and more apparel businesses are looking for qualified employees with industry specific skill sets, but even more so important, certifications, which exemplify a person's knowledge of a particular software, application, tool, etc.." says Henry Cherner (Managing Partner AIMS360 /Adjunct Instructor LATTC & UCLA Extension).
Seeing a need for specific job training in other areas of the industry, FBI offered 30 hours of PAD Systems (pattern making software) training for displaced workers. The training was made possible through a grant donated by the Ben B. and Joyce E. Eisenberg Foundation. This funding will also allow FBI to offer training this January in Adobe Photoshop, Adobe Illustrator and Microsoft Excel.
These courses will take place in the FBI office on:
Tuesday, January 8th (3:30pm – 7:30pm)
Wednesday, January 9th (3:30pm – 7:30pm)
Thursday, January 10th (3:30pm – 7:30pm)
"The opportunity to offer these training programs are a great benefit to our FBI members and the apparel industry as a whole" says Trish Concannon, Executive Director of Fashion Business Inc. (FBI)
Don't miss out on this wonderful opportunity to advance your skills and add to your resume! To learn more about the AIMS apparel software certification course and to sign up, please visit http://www.fashionbizinc.org or call 213-892-1669