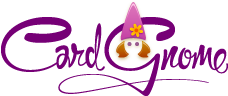 "Sending thank you cards everyday made me think that I should do this more often,"
-- Joel Gratz, founder and CEO of OpenSnow.com
Boulder, Colo. (PRWEB) November 22, 2012
As families across the U.S. gather around the dinner table today to celebrate Thanksgiving, we take pause for this annual ritual to consider who and what we are thankful for. The act of saying 'thank you' has been found to be a very healing and beneficial exercise for individuals and businesses. In fact, a new study published this month by Bersin & Associates found that companies that excel at employee recognition are 12 times more likely to generate strong business results. This prompted the team at Card Gnome, an online greeting card company powered by independent artists, to launch their "7 Days of Thanks" program where they gave local startup entrepreneurs unfettered, free access to CardGnome.com and challenged them to send a thank you card everyday in the seven days leading up to Thanksgiving.
"The '7 Days of Thanks' challenge was a huge success," said Joel Wishkovsky, co-founder and CEO of Card Gnome." Seven local startup leaders participated by sending cards to co-founders, peers, employees, family and friends. "Throughout the week, we received heartfelt stories from the participants about their journey. We learned that it was indeed a healing experience, which greatly impacted them as business leaders, family members and friends. They were able to step back and really consider who has helped them to be successful and why they are specifically thankful for those people."
Today Card Gnome published a video http://www.youtube.com/watch?v=WYPAL26PyWk showcasing the stories of some of the entrepreneurs who participated in the "7 Days of Thanks" challenge.
"Sending thank you cards everyday made me think that I should do this more often," said Joel Gratz, founder and CEO of OpenSnow.com, a weather forecast site for snow lovers. "After my parents received my Card Gnome thank you note in the mail, it was great to hear the happiness in their voice that I didn't just send an email or a text message. We actually got to connect in a deeper, more meaningful way."
Holly Hamann, CMO of BlogFrog, an influencer marketing platform, said that after participating in the challenge she was able to take a step aside from the daily grind of operating a startup business and focus on who and what she is thankful for:
"I am grateful for the patience and support of my family. Being an entrepreneur often means lots of travel, late nights, working weekends, and missing some baseball games and band performances. My family understands that my work makes me happy and that there will occasionally be times I am consumed by the demands. They understand that part of what I'm doing is helping to pave a way for other business owners and women entrepreneurs. I am so grateful for their love, support and encouragement!"
Rachel Ryle, Marketing Director at Ubooly, maker of a smart, plush toy for kids, said:
"I am thankful to be surrounded by a community of friends and mentors in Boulder who are constantly inspiring and encouraging me to grow as an entrepreneur. I'm also thankful to be working with Ubooly. I've never met a harder working group whose inspiration is driven by creating a magical toy that sparks curiosity and creativity in children. It's simply awesome."
Other entrepreneurs to participate in the seven day challenge include David Mandell, co-founder and CEO of PivotDesk; Bill Cullen, director of business development at Silver Chalice; Brett Greene, director of social business strategy at Fresh Consulting; and Nicole Glaros, managing director of TechStars NYC.
Today, in the spirit of Thanksgiving, Card Gnome would like to invite everyone to send personalized paper thank you cards or thanksgiving cards to their friends, families and colleagues expressing why they are thankful. New Card Gnome members that sign up with Facebook will receive their first card for free. First card trials at Card Gnome are available to everyone year-round, which provides an all access experience. Card Gnome brings the convenience of a favorite card store, writing desk and local post office all in one place online. Looking for funny birthday cards for women? CardGnome.com has a library of over 6,000 greeting cards for every occasion.
About Card Gnome
Card Gnome is an online greeting card company offering personalized paper cards. Based in Boulder, Colo., Card Gnome offers the ease of online ordering while remaining dedicated to preserving the time-honored tradition of receiving real cards in the mail. The company works with an exclusive community of independent artists from around the world. Customers can select from thousands of cards and schedule delivery up to one year in advance. Card Gnome's technology focuses on helping people find the perfect card. All cards are printed on 100% recycled card stock and packaged in biodegradable materials. For more information, please visit http://www.cardgnome.com and follow on Facebook.com/CardGnome and Twitter.com/CardGnome.