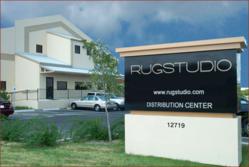 San Antonio, TX (PRWEB) November 21, 2012
RugStudio.com expands the Safavieh line to be available to its customers. As a long-time Authorized Dealer for Safavieh, RugStudio is pleased to carry not only the entire line of rugs, but also their stylish traditional and storage ottomans, artsy accents (lamps, chests, stools, throw pillows), seating (upholstered chairs, benches, folding chairs, ottomans), and furniture (tables, consoles, patio sets, bookcases).
"We are extremely proud to expand our Safavieh offerings. The entire line is bursting with current trends and traditional staples. Now our customers can achieve a cohesive Safavieh space by shopping with us." – Karla, Manager of Sales Team.
Safavieh, best known for its extensive selection of luxury area rugs, has become a world leader in the industry. Safavieh's acute knowledge in the design world has made the entire line up admired and sought after. Designers Martha Stewart, Thomas O'Brien, and Thom Filicia are among many to join the Safavieh name, catching the attention of consumers and competitors alike.
RugStudio offers the competitive pricing as well as free shipping and 30-day return policy on the entire Safavieh line. For more information, please visit http://www.RugStudio.com.
About RugStudio.com
RugStudio.com (RugStudio) is a division of Oriental Rug Gallery, L.P. a family-owned business located in San Antonio, Texas with a rich history in the rug business. For more than 80 years, the company has enjoyed success in all aspects of the industry, from manufacturing and importing, to wholesaling and retailing. Our goal is to offer a great selection, sound values, and outstanding service. With a 100,000-cubic foot warehouse and tens of thousands of rugs on hand, RugStudio.com is able to ship most in-stock items within 24 hours of your order. You can more and visit RugStudio.com at http://www.rugstudio.com or http://www.facebook.com/rugstudiocom