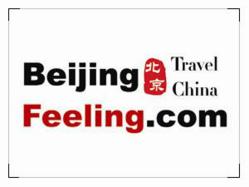 (PRWEB) November 22, 2012
Recently, BeijingFeeling.com, one of the leading Beijing travel service companies, has announced its Muslim Beijing Tour packages, which covers a flexible schedule, from 1-day tour to 7-day tour.
The Muslim Beijing Tour packages are specially tailored to the needs of the Muslim travelers, especially those from Indonesia and Malaysia, and really let them enjoy Beijing's sceneries, rich heritage and culture with quality service. In addition, they can visit the famous Mosques in Beijing and enjoy halal food in Chinese Muslim restaurants. The tour guide can be in Indonesian, Malay, English, German, French, and etc.
"Our mission is to make a Muslim traveler's dream of a Beijing Winter Tour into a reality," Alan Zhang, CEO of BeijingFeeling.com, said, "We have more than 10 years experience in the travel industry. Our Beijing Travel Service will bring more fun to customers, and it is an easy, enjoyable, rewarding and fun way to travel with us! "
Vicky, a Muslim traveler from Kuala Lumpur, Malaysia, "It is my first time to visit Beijing. It is a great journey. All of the tour guide, driver, and lunches were all top quality and excellent. Beijing tour can really give me a strong feeling of aged and new Beijing's cultural exchange. Thank you!"
"A Beijing Ski Tour is full of fun, but China visa is indispensable. It should be mentioned that Hongkong visa is not equivalent to Chinese Beijing visa. Even with the Hongkong visa, you also need to apply for a China visa." Reminded, Alan Zhang.
BeijingFeeling.com is a licensed international tour agency located in Beijing, China, and it is trying to be original, unique and different from other competitors in how to satisfy and impress their customers. BeijingFeeling.com is ready to assist each traveler to plan a memorable China tour.
About BeijingFeeling.com
Founded in 2008, BeijingFeeling.com is one of the leading China tour service companies, and offering more than 200 China Tour Packages covering major destinations in China as well as China tailor made tours per customer's request.