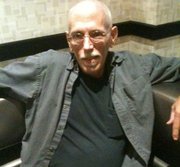 BRANDON, FLORIDA (PRWEB) November 24, 2012
The average product launch by a company inexperienced with the internet will yield small profits and attract few sales affiliates.
However, a certified joint venture broker can take a poorly-promoted quality web product and turn it into a successful online launch with 7-to-8 figures in immediate sales.
A good broker handles all aspects of the online event, from pre-launch to post-launch planning, press releases, sales copy, testing, affiliate recruitment and support.
A full service broker may also offer copywriting, content creation, graphic design, direct mailing, and web design. Everything from promotions to refunds and guaranteed customer satisfaction can be had from a certified joint venture broker.
David Canham, CEO of JV Broker International, is a Certified Joint Venture Broker with over a decade's experience successfully launching products and growing brand awareness on the web.
For information about a 2013 online product launch with JV Broker International, visit http://www.jvbrokerinternational.com or contact (813) 418-6024, email admin@jvbrokerinternational.com.
We learned more about certified joint venture brokers from JV Brokers International.
ABOUT DAVID CANHAM
David Canham is the owner and founder of JV Broker International a Subsidiary Division of Online Software Solutions. He received the Joint Venture Broker Certification through intensive classroom training provided by Joint Venture PHD. He is the owner of Online Software Solutions; an internet marketing company focused on B2B sales and services. Numerous clients have listed positive reviews of Canham and his service offered through JV Broker International on internet marketing forums and connection sites such as LinkedIn. For more information, please contact David Canham directly at (813) 418-6024 or email admin@jvbrokerinternational.com.
# # #