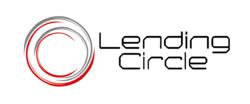 … any changes in the federal taxation levels and spending will also have significant impacts on many state budgets.
San Francisco, CA (PRWEB) November 29, 2012
A recent report from the Pew Research Center places the spotlight on the impact of the looming "fiscal cliff" in the U.S. on the state level. The report contends that federal spending cuts and tax increases will have a wide spread effect at the state level in regard to budgets and spending.
Current economic debates in Washington, as well as uncertainty on Main Street, all center around the looming "fiscal cliff" issue. All of the media attention regarding increased taxes and budget cuts thus far has revolved around the impact at the national level. However, state budgets and finances are closely tied to the federal finances, which means any changes in the federal taxation levels and spending will also have significant impacts on many states budgets.
The report notes that nearly all of the 50 states have tax codes which are linked to the federal tax code in some way. In some cases, higher federal taxes would lead to higher state tax revenues. This is true for at least 25 states and the District of Columbia. On a personal level, a minimum of 30 states would see increased tax revenues due to tax credits that are linked to federal tax credits that would be reduced. At the business level, some 23 states have tax regulations that are linked to federal business expense deductions. The expiration of federal business expense deductions would lead to higher taxable corporate revenues and higher state tax revenues from businesses. In addition, 33 of the states would see an increase in tax revenue as a result of proposed changes in the estate tax rules.
Conversely, there are 6 states which allow for a deduction of federal income tax on state tax returns (Alabama, Iowa, Louisiana, Missouri, Montana, and Oregon). The states would see a reduction in their tax revenues as a result of higher federal taxes.
It is not just tax increases that would impact the state budgets. Spending cuts would also significantly affect state revenues. For example, federal grants make up roughly one third of state revenue, and spending cuts could seriously impact this revenue source. Federal spending also has an impact on the economic activity within the states, and huge spending cuts could mean a decrease in corporate profits, capital expenditures, and taxes.
According to the Federal Funds Information for States, 18 percent of the federal grant money earmarked for states would be subject to the 2013 across the board cuts under the sequester. These funds include programs for public housing, education, and nutrition for low income children.
Federal spending cuts would have vastly different impacts on individual states. In South Dakota, federal grants provide 10 percent of the states revenue, yet Delaware only receives 5 percent of its state income from Federal grants. In the case of federal spending, the gap is even wider. While federal defense spending makes up 3.5 percent of the overall state GDP, Oregon sees just 1 percent of its GDP composed of federal defense spending, while Hawaii has 15 percent of its state GDP derived from federal defense spending.
It is apparent that the "fiscal cliff" debate needs to incorporate all levels of government if the public interest is to be best served across the entire nation. Also of note is the potential impact of a broad economic slowdown in the U.S. as a result of the fiscal cliff. These implications were not taken into account in the Pew Report.
About The Lending Circle
The Lending Circle, a division of Sunovis Financial, works to address the great pent-up need for financing nationwide, and will help borrowers with their needs whatever they may be. Their broad network of lenders is positioned to provide capital where it can do the most good.