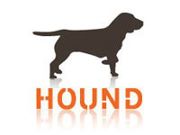 Hound.com recently added over a thousand Austin IT job listings to its site, indicating VISA's recent plan to add jobs to the city is one part of larger positive movement.
Pasadena, CA (PRWEB) November 24, 2012
Good news for those in the IT industry: hundreds of new jobs are coming to Austin, Texas thanks to VISA U.S.A. Inc.'s decision to build a brand new global IT center in the area. Along with the new jobs, the company will also be investing capital into the city. While some may scoff at the notion that this is a positive indicator for the industry as a whole, Hound.com, an online job search engine, reports a similar job boost with over 1,200 new IT positions listed for Austin alone.
This may very well indicate a positive trend for the entirety of the job market as Hound.com currently has nearly 13,000 job postings listed for Austin. "We're seeing job numbers climb in every sector," says Hound.com CEO, A. Harrison Barnes. "While some are still lamenting the state of the economy, we're looking on the bright side," he adds, "Every month we're given new reason to believe the economy is finally on an upswing."
Barnes may be onto something as the Bureau of Labor Statistics' most recent unemployment report (http://www.bls.gov/news.release/empsit.t14.htm) indicates more and more jobs are being added to the professional business services sector. According to the report, unemployment sat at 10.1-percent for the industry in October 2011 but by October 2012, that number dropped to 8.1-percent. This is a significant decrease, which means more and more people are finding employment despite what the naysayers comment about the economy.
Information technology jobs are always in demand, but were hit hard by the recession since companies cut back on in-house positions. Now, it seems more businesses are seeing the value of full-time IT jobs, and are hiring accordingly. This explains both the BLS unemployment drop and Hound.com's increase in open positions. "We're cautiously optimistic," says Barnes of the consistent rise in positions, "however, now is obviously the time to apply for jobs, not just in the IT industry, but in every industry."
About Hound.com
Hound.com is a job search site owned by A. Harrison Barnes. It's based in Pasadena, CA. and is a part of the Employment Research Institute.