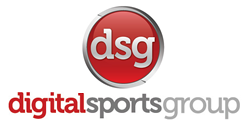 Daniel Sturridge really has no shortage of fans after his performances for Chelsea and England.
(PRWEB UK) 24 November 2012
Digital Sports Group today announced that The PFA Facebook fan page of Daniel Sturridge has a total increase of 19% on it's unique fan membership, making it the fastest growing Daniel Sturridge page on Facebook.
The Facebook page has become a thriving hub for the Chelsea striker since it's launch and now boasts a vibrant and rapidly growing community of fans. The Facebook page along with Daniel Sturridge player profile on football.co.uk provide the only online location of the official PFA biography, lifetime stats, news and high resolution gallery.
Daniel Sturridge started his career at Manchester City before moving to Chelsea, he signed a four year deal with the London club. Sturridge was under the age of 24, and as the two sides were unable to agree on a fee for the striker, it was decided by a tribunal, in which Chelsea had to pay Manchester City an initial £3.5million with additional payments of £500,000 after each of 10,20,30 and 40 first team appearances.
Daniel spent a season out on loan at Bolton Wanderers which really helped to kick start his career. He scored four goals in his first four games for Bolton, and finished his loan spell with 8 goals in 12 apperanaces. He had never been booked in his career pior to the final game of the season – where he received a red card against his former side Manchester City.
Since his move to Chelsea he has gone on to make over 100 appearances for the side, and has won the Premier League, FA cup and UEFA Champions League. Known for his direct running, skill and pace, Daniel is a threat on either wing. Although preferring to play upfront, he is yet to get a real chance in the central striker role at Chelsea.
Head of Operations at DSG, Matthew Tait had this to say "Daniel Sturridge really has no shortage of fans after his performances for Chelsea and England and we can see that by the success of his PFA Facebook page."
"All of us here at Digital Sports Group are proud we've had the opportunity to work with The PFA to give the fans a fantastic and unique fan resource for Daniel Sturridge ."
DSG became the official digital partner of the Professional Footballers Association (PFA) earlier this year and have since launched a number of Player Profile fan pages on social media site Facebook as well as providing official player pages on their football news site football.co.uk.