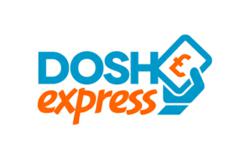 Many employers offer childcare vouchers which can be used to buy up to £55 of childcare per week, which is also completely free of tax
(PRWEB UK) 22 November 2012
It has been reported that the fees for many nurseries now sit at around £15,000 a year, with the most expensive London Nursery setting parents back £300 for 25 hours care or around £24,000 for a full time place, according to the Day Care Trust. These figures are in comparison to the average fees for a private day school which come in at £11,000 a year according to the Independent Schools Council which represents most private schools in Britain. Needless to say, the costs of childcare are rising faster than school fees, which increased by 5.8% and 4.5% respectively.
Perhaps most concerning of all was the revelation that 41% of parents now pay as much for their child care as they do for their mortgage or rent. Dedicated to helping their readers implement a steady budgeting strategy, the team at Dosh Express reacted to the news with interest. A representative from the firm shares their thoughts on the matter.
"Rising child care costs are putting a strain on many household finances; however there are different options to consider. Local child minders are usually a cheaper alternative to nurseries, and can introduce a new temporary addition to the family.
"For those who choose to stick with nurseries however, it is worth looking into whether there are any childcare schemes in place where you work. Many employers offer childcare vouchers which can be used to buy up to £55 of childcare per week, which is also completely free of tax."
Dosh Express is the Honest Lender, helping you get to payday. Based in Derby, in the Midlands, the company's mission is to provide a great lending service to thousands of our happy customers and be a great place of employment for our staff. Please visit doshexpress.com to apply for a loan, and if you are approved cash is usually deposited in your account within minutes, subject to status. Dosh Express, the trading name of Dosh Express Limited, is a consumer lender offering short-term payday loans, is a member of the Consumer Credit Trade Association (CCTA), and is licenced and regulated by the Office of Fair Trading.