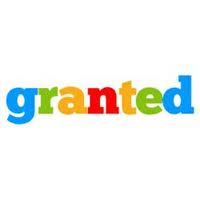 Over 300 new automotive jobs were recently added to Granted.com, corroborating a recent announcement from Chrysler to add new positions in Michigan.
PASADENA, CA (PRWEB) November 22, 2012
The Chrysler Group LLC is adding 1,250 new jobs in Detroit, the car capital of the country. The company, currently owned by Fiat, announced an investment of $240 million in new jobs at U.S. factories based in Michigan to dramatically increase engine manufacturing output. The employment scene in Michigan which had earlier nosedived is now upbeat with the addition of new jobs.
The jobs data report released by Granted, the nation's leading job search website, echoes this increase in jobs in Detroit. The Granted jobs report shows an overall increase in automotive jobs across the nation.
In fact, Granted, shows that 300 new positions in the automotive industry have been added recently, indicating a definite boost in the field. "The automotive industry has been in a slump but this is a step in the right direction," says Granted.com CEO, A. Harrison Barnes. "Every day, we're seeing more and more positions in this field, giving hope to what was once thought to be a dying industry in this country," he adds, "It's good to see."
The optimism in the automotive job market shown by Granted matches up well with figures released by the Bureau of Labor Statistics, which showed unemployment rates going down in transportation-related industries over the past year. Specifically, unemployment was at 7.8-percent in this sector in October 2011 and as of October 2012, it is 6.6-percent. This dramatic increase in open jobs is a much needed morale boost for the automotive industry as a whole.
The jobs Chrysler is bringing to Detroit and surrounding areas are varied. A thousand of the jobs will be at the Warren Truck Assembly Plant by March 2013 to produce the 2013 Ram 1500 pickup truck. The remaining 250 positions will be located at the Mack 1 Engine Plant by 2014 to swap out production on the 4.7 liter V-8 engine for the Pentastar V-6 engine.
About Granted
Granted.com is an online job search engine based in Pasadena, CA. It's owned by A. Harrison Barnes and is a part of the Employment Research Institute site network.