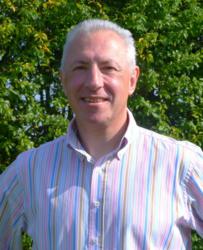 Steve brings significant experience within the IT sector to DatacenterPeople having delivered successful talent solutions for leading organisations
London, United Kingdom (PRWEB UK) 22 November 2012
DatacenterPeople, a leader in talent for the data center industry, has today announced the appointment of Steve Brown to lead the company's growing contract and interim recruitment business.
DatacenterPeople CEO Peter Hannaford said "Outside of day-to-day operations, much of our industry is project based. We're increasingly being asked to provide individuals or bespoke teams for project work for data center design, build, upgrades and process improvements. We're delighted to announce the appointment of Steve Brown to lead this key focus area for our business. Steve brings over 25 years of IT recruitment experience and we're confident his appointment will enable us to continue our growth and further enhance our ability to provide great solutions for our clients."
Steve Brown added "I'm excited to be joining DatacenterPeople. The data center industry continues to grow throughout the world and as a consequence the challenge and importance of finding the best people is greater than ever.
DatacenterPeople is already building a strong position as a leading talent specialist within the industry with an extensive portfolio of high quality candidates. With my experience and background I look forward to helping new and existing customers locate and secure the best talent for their projects across the globe for either short or longer term assignments."
Steve brings significant experience within the IT sector to DatacenterPeople having delivered successful talent solutions over the long term for leading organisations including Nortel, Atos Origin, CSC, Teleglobe and many others.
For more details, please contact DatacenterPeople on +44 (0)8448 005553 or visit the website at http://datacenterpeople.org/
==Ends==
About DatacenterPeople:
DatacenterPeople is the leading organisation dedicated to data centre recruitment. DCP benefits from its extensive global network and its founders have worked in the industry for over 40 years. DCP uses its team of specialist consultants to attract, locate and retain the finest permanent, interim and professional staff for the data center industry.
DCP implements the finest employment strategy for candidate and client alike. DatacenterPeople: providing the people behind a successful data center.
Press Contacts:
Peter Hannaford
DatacenterPeople
peter(dot)hannaford(at)datacenterpeople(dot)org
Damien Wells
Spa Communications
dwells(at)spacomms(dot)co(dot)uk
01892 511413