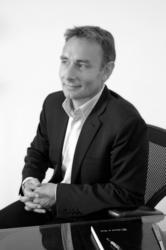 A poor economy, high taxes and zero chance of bank finance means even the most fun loving entrepreneurs are being forced adopt the working habits of Ebenezer Scrooge."
London (PRWEB UK) 23 November 2012
A third of small business owners in the UK will have less than 2 days off over the Christmas period, according to a survey by XLN Business Services.
"Our research shows that small business owners don't have the resources to take lots of time off to enjoy with their friends and family," said Christian Nellemann, CEO of XLN Business Services. "It's a sad fact that many small business owners across the country have no choice but to work and ensure they don't miss out on any sales. A poor economy, high taxes and zero chance of bank finance means even the most fun loving entrepreneurs are being forced adopt the working habits of Ebenezer Scrooge."
Christmas is always a busy time for many small business owners, many of whom either want to take advantage of seasonal spending or are forced to deal with staff shortages over the Christmas season. For other business owners, the festive season is a perfect time of year to sort out their taxes ahead of the January self assessment tax deadline for HMRC.
When asked "How many days are you planning to take off over the Christmas period", 32.7% of small business owners said they would be closing their doors for 0-2 days over Christmas this year compared with 24.4% of business owners who said they would close completely over the festive season.
The question about Christmas was part of XLN's 2012 Small Business Opinion Survey. For full results of the survey, please see: http://www.xlntelecom.co.uk/resources/survey/October_Q3_2012_Survey.pdf
XLN is the small business specialist, helping over 130,000 UK businesses save money on telephone, broadband, gas, electricity and card processing bills, visit http://www.xlntelecom.co.uk
For more details and interviews please contact:
Barney Jones on 020 7793 2778
b.jones@xlntelecom.co.uk
----
About XLN
XLN Business Services is the small business specialist and one of the fastest growing companies in the UK. XLN supplies phone lines, calls, broadband, card processing and energy to 130,000 small businesses. Businesses such as hairdressers, newsagents and restaurants across the UK rely on XLN to save them money and keep their key services running.
XLN was founded by Christian Nellemann in 2002 as XLN Telecom and is located in London, United Kingdom. In 2012 XLN was listed as #24 in the Sunday Times Buyout Track 100 and #49 in the Sunday Times Profit Track which lists the private companies with the fastest growing profits. In 2011 XLN won the British Venture Capital Association (BVCA) award for 'Best Private Equity Backed Management Team'. XLN has been a finalist at the prestigious National Business Awards for 6 out of the last 7 years, most recently for the Customer Focus Award in 2012.
XLN's founder and CEO was first recognised as Ernst & Young's Entrepreneur of the Year in 2006 for Technology and Communication, winning again in 2010. XLN has also been a National Business Awards Finalist for 5 years: 2004, 2005, 2006, 2009 and 2010.