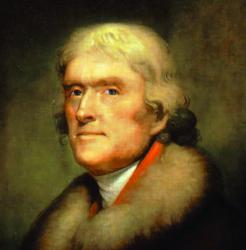 Revamped jeffersonprep.com delivers more functionality, interactive features, and social media
New York (PRWEB) November 24, 2012
Jefferson Prep , a leader in exam preparation, tutoring, and language instruction, today announced the launch of its new educational website."
We are proud to offer our students the greatest possible online experience," said Jefferson Prep President Richard Bahar. "Our new website offer excellent content and a reliable interface for distance learning."
Visitors to our new website, along with our current students, will find the following:

Innovative social networking options using Facebook, LinkedIn, Twitter, Pinterest, Google+ and YouTube. Jefferson Prep seeks to make social networking an integral part of the tutoring experience.
Simplified intra-site Navigation—User-friendly pages, easy intra-site navigation, videos, online interface for distance learning. Jefferson Prep seeks to make the distance learning experience as enjoyable as possible.
Jefferson Prep has always been a leader in using the internet to maximize the learning process. As early as 2002, our company was offering online tutoring via online platforms.
Thankfully today's online distance learning technology is far more efficient that that of even 5 years ago. Jefferson Prep is proud to continue to assist its students in obtaining cost-effective tutoring via
Skype, Adobe Connect and other online mediums. "Distance learning is indeed the way of the future" noted Nina Patel of Jefferson Prep.
Our goal with distance learning is twofold: to provide cutting edge technology to our students. But also to provide tutoring at a low price. The price of distance learning is 30% lower than
the price of in person tutoring.
Furthermore, we feel that distance learning will allow us to most efficiently and effectively spread Jefferson Prep's proven methodology among students in overseas markets such as
Russia and Azerbaijan. These two countries two of our strongest markets for long term expansion, and by using our new website and interface for distance learning, we can reach
thousands of students who would otherwise not have access to in person tutoring with a Jefferson Prep teacher in the United States.