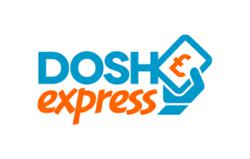 However, carrying such extensive extra weight has a really negative impact on fuel efficiency
(PRWEB UK) 23 November 2012
According to research carried out by YouGov for Shell, almost a quarter of British motorists have admitted to using the boot of their car as permanent storage. A third of participants even claim to keep more than 5 things in their car boot, of which the most popular items were tools, wellington boots, gym or sports equipment such as golf clubs, and pushchairs. It comes as little surprise therefore that one in ten people admitted to having never cleared out this space.
However, carrying such extensive extra weight has a really negative impact on fuel efficiency, meaning that the 22% who use their boot as storage are using more fuel than necessary. In response to the study, Shell has launched a campaign to help a million motorists across the world learn how to save fuel.
Dedicated to saving their readers money across all aspects of everyday life, the financial specialists at Dosh Express were quick to respond to the news. A representative explains the benefits of improved fuel efficiency.
"Many people simply aren't aware of the benefits of addressing their fuel efficiency; however there are some easy steps to take to ensure you are saving considerable amounts on petrol. Keeping to speed limits, braking more slowly and checking tyre pressure are just a few extra ways to achieve this. With the price of fuel currently so high, small changes could make a big difference."
The team at Dosh Express are keen to follow the outcome of this new campaign.
Dosh Express is the Honest Lender, helping you get to payday. Based in Derby, in the Midlands, the company's mission is to provide a great lending service to thousands of our happy customers and be a great place of employment for our staff. Please visit doshexpress.com to apply for a loan, and if you are approved cash is usually deposited in your account within minutes, subject to status. Dosh Express, the trading name of Dosh Express Limited, is a consumer lender offering short-term payday loans, is a member of the Consumer Credit Trade Association (CCTA), and is licenced and regulated by the Office of Fair Trading