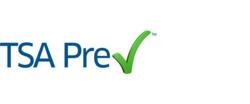 as even if you are qualified, you can still be screened at random intervals.
kent (PRWEB UK) 25 November 2012
Most customers who have purchased suitcases in the past six years or so would have become acquainted with the initials TSA-Transportation Security Administration on locks and security checks through airports.
The TSA has partnered with Customs and Border Protection (CBP) as well as U.S. air carriers and has started a program with selected airports in the USA and Canada ( and is widening out to more airports) to allow frequent flying passengers to go pass security lines by creating a "fast lane", as it were. This will allow the selected passengers to leave laptops and toiletries in their bags and keep shoes on as a privileged Precheck passenger. Certain elite passengers who fly with participating airlines are allowed to participate and would need to pay $100.00 as an application fee. Passengers would need to be members of certain flying status or belong to the CB to be able to qualify to enter this program.
There are screening questions that participants would need to answer, questions that would cover their background etc. Selected participants would then be contacted and invited for an interview with Customs and Border Protection.
This is still a pilot scheme all in its testing phase still, so there are still quite a few glitches to smoothen over as it progresses. Anything that could possibly expedite passengers through immigration and customs can be seen positively and so far the scheme seems to be gaining favour with the participating passengers.
However, the screening may not allow total guarantees, as even if you are qualified, you can still be screened at random intervals. To identify this scheme, look out for the "tick" symbol (Pre ✓™).
If you like our posting, just drop us a line as we would love to hear from you.
Luggage Superstore's established site is in West Kingsdown, Kent. Their aim is providing competitive prices of the highest quality luggage and top calibre Customer Service for online luggage shopping.
Trina Chee-a-kwai
Luggage Superstore
01474854666
Email Information