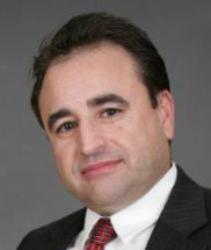 Searching online for job postings, clicking and sending a digital resume and then waiting and hoping just does not work anymore
Toronto, ON (PRWEB) November 23, 2012
Paul Hill job search expert and author of The Panic Free Job Search shows seasoned workers as well as new graduates how to shift from a full-time job search mentality to embracing the new reality of employment - contract work. In his upcoming presentations and also at his acclaimed Job Search Boot Camp he shows job seekers how to get hired in full-time and contract jobs.
"With employers reluctant to pull the trigger on hiring full-time employees because of the high carrying costs, the high probability of making the wrong choice and the legal hassles involved in firing, more and more employers are embracing the "Try before we buy" option", said job search expert Paul Hill. "The way to landing a full-time job today for the long term unemployed as well as young adults wanting to enter the work force in a career job is to get their foot in the door and focus on landing a job by selling themselves to employers with a "rent me before you buy" pitch."
Knowing how to stay fully employed through a series of contracts is critical for the professional intent on having a successful and financially rewarding career.
"As our economy continues to evolve, people are moving away from traditional types of jobs where they stay employed for their lifetime. People work for themselves, very often in a contract position with a limited time frame on one particular job," exclaimed John Klotz, Event Chair, Toronto Talks. "As a professional who wants the autonomy and diversity of contract work you need to be able to line up your next contract so you can remain working full-time."
"Being recognized by the popular Toronto Talks series as the job search expert who gets professionals hired and being invited to speak is a real honor," said Mr. Hill Chief Instructor at Transition to Hired. "The Panic Free Job Search is all about targeted search and learning step by step how to get in front of the decision makers who have the power to hire. Searching online for job postings, clicking and sending a digital resume and then waiting and hoping just does not work anymore."
Mr. Hill has built an award-winning record as a leader in the international placement industry for over 25 years.
Mr. Hill's work was also recently featured on the Pattie Lovett-Reid Show on the CTV Network as well as on CBC Radio. He is a frequent speaker at HAPPEN, the largest network for professionals in transition in Canada and recently was the key note speaker for The Association of Career Professionals International.
"I am often asked why people should attend Toronto talks and the answer is: We offer a relaxed environment where people can learn a new skill, develop a new business relationship, and grow their respective businesses. Feedback from our attendees is very positive - everyone walks away with something! So make sure to sign-up for Paul Hill's talk" said Mr. Klotz.
Event Information:
Paul Hill will be presenting "How to Land Your Next Contract" at Toronto Talks, on Tuesday November 27th at 7 p.m.at Metro Hall, Room 302. Metro Hall is located at 55 John Street in downtown Toronto, Ontario. John Street is west of University Ave, and runs north and south between King and Wellington.
About Transition to Hired and Paul Hill
Transition to Hired, a division of ADV Advanced Technical Services Inc. (ADV), is dedicated to providing leading edge job search and career coaching services including the groundbreaking 'Panic Free Job Search Boot Camp' and innovative products that facilitate the job search process and get professionals hired.
Paul Hill has dedicated over 25 years of his career to helping professionals get hired, and is the author of The Panic Free Job Search: Unleash the Power of the Web and Social Networking to Get Hired.
For more information go to http://www.TransitiontoHired.com and follow Paul Hill on twitter @GetHiredFastTrk or call 1-888-277-8798.
Toronto Talks
Toronto Talks is a not for profit monthly speaking series that allows you to hear from experts in and around the Greater Toronto Area (GTA). Now in its eleventh year, Toronto Talks has hosted over 100 outstanding speakers of various areas of expertise including e-commerce, management, leadership skills, personal development and business development skills.