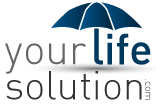 There will never be a perfect system, service or website. Although, I aim to get closer every month and never stop reaching for perfection
Chicago, IL (PRWEB) November 26, 2012
YourLifeSolution.com, an online life insurance rate provider, is seeking constructive criticism on how their service can be improved. These improvements can be in regard to the layout, functionality, or the overall service itself. "I've consistently improved the website over time and I always feel there are ways the site or service could be improved. The best way to find these improvements will be to get as many eyes on YourLifeSolution.com as possible. I'd like to crowd source some solutions, and anyone with a valuable suggestion is encouraged to contact me via the contact form on my website", said Eric Smith, the founder of YourLifeSolution.com.
YourLifeSolution.com vows to provide the individual who provides the most valued suggestion on improving the online life insurance rate service with free publicity in one of their press releases. "Whomever gives me the best suggestion will be rewarded with a press release that will explain and promote their product, service, or charity of choice. One of these press releases can easily be syndicated in hundreds of sites including Google News, Yahoo News and other respected publications such as the Houston Chronicle", said Eric Smith.
The online life insurance rate service intends to make this a recurring and perpetual practice in an effort to continue improving YourLifeSolution.com's user experience. "There will never be a perfect system, service or website. Although, I aim to get closer every month and never stop reaching for perfection", said Eric Smith.
Consumers seeking online life insurance rates, or those who would just like to view YourLifeSolution.com and submit suggestions for improvement are encouraged to visit YourLifeSolution.com.