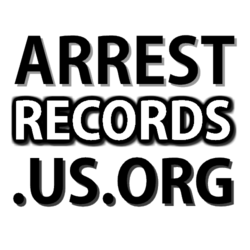 According to ArrestRecords.us.org, one common question an employer may ask is, "Have you ever been arrested?"
Denver, CO (PRWEB) November 26, 2012
With the job market down, everyone is trying to find a job nowadays. Arrest record website ArrestRecords.us.org can help employers run background screenings on future employees, but the website also helps job seekers find out their own records too. That's why they're providing this helpful guide to boy employers and job seekers on what questions are illegal and how to handle if they are asked.
According to ArrestRecords.us.org, one common question an employer may ask is, "Have you ever been arrested?" An employer may be worried about dishonesty if a potential employee lies about an arrest, but it is still against the law. In some states criminal convictions are allowed to be questioned about, but arrests are never a question that can be asked. The job seeker can explain how they aren't sure how that relates to the job and ask to clarify.
Another odd and illegal question is, "Are you planning to have kids?" This kind of question can be difficult for young women to answer, especially if they would like a family one day. It's recommended to answer that a career is planned regardless of the decision to have a family or not.
One final interview question could be, "Are you up to the physical demands of this job?" If an employer hints or straight out asks an interviewee about their weight, that is illegal. There is not reason to divulge weight or for that to even matter when conducting an interview or working as an employee at most jobs (not including public services like police, personal trainer, etc.).
ArrestRecords.us.org can help employers and job seekers view background checks and arrest records. Visit the website today for more information on how an arrest record can help provide ease of mind and divulge the truth about someone's background.
About ArrestRecords.us.org:
Maintaining a good background check report or arrest record report is important for many reasons. ArrestRecords.us.org advises those looking for employment, or just individuals wondering about their past, to check out warrant report services because it can effect their future. Contact ArrestRecords.us.org via email at josh(at)arrestrecords(dot)us(dot)org or call 1-866-434-4253.