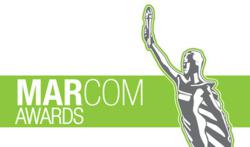 We were impressed with how Kicker took an important, but sometimes complicated issue and told it in an informative, engaging and motivating way.
Calgary, Alberta (PRWEB) November 23, 2012
Kicker Inc, a leading North American video production and digital media firm, was awarded the 2012 platinum MarCom award for Web Video Animation and the 2012 gold MarCom award for Animated Video.
The MarCom Awards honor excellence and recognize the creativity, hard work and generosity of marketing and communication professionals. There were over 6,000 entries from throughout the United States, Canada and several other countries in the 2012 competition. 
The platinum MarCom award for "This Story Is For You" provided Mines Action Canada with a national PR campaign resulting in 20 top feature articles; 13 contributed articles; video interviews; and was played on Parliament Hill in Ottawa for dozens of MP's as part of the United Nation's International Mine Awareness Day last spring.
"It was a pleasure to work with Kicker and our agency Not Your Average Jo Communications to share the story of real-life landmine survivor Channeng with the world," said Paul Hannon, Executive Director, Mines Action Canada. "We were impressed with how they took an important, but sometimes complicated issue and told it in an informative, engaging and motivating way. This award is fitting recognition of their talent and commitment to telling stories that can inspire young people to change the world."
Watch both videos here: http:// http://www.kickerinc.ca/client_marcomawards.html
The gold MarCom award for "Charles and Rocco" provided national pet food brand Natures Select with the launch of its new website featuring its leading natural pet food products across America.
Kicker was founded in 2005 with it's North American headquarters in Calgary - but with a distributed production team across the US and Canada.
"Kicker is once again thrilled and honored to be recognized by an international body for online videos we develop with our customers," said Paul Bzeta, President & Managing Director of Kicker. "These awards are great confirmation of the strategic & creative planning our team puts into every video we produce for clients all over North America. The videos are great, but what drives us is delivering sales & marketing results for our clients."  
To find out more about Kicker's 2012 MARCOM Awards please visit: marcomawards.com. Search for "Kicker" in the Platinum and Gold categories.
About Kicker
Kicker Inc. was founded in 2005, inspired by the philosophy that okay work won't work. High impact visual storytelling is what our work is all about. From producing television commercials, documentaries, corporate & marketing videos to award-winning animations, motion graphics & online training modules -- Kicker creates work that stands out. On time, on budget. We guarantee it. http://www.kickerinc.ca