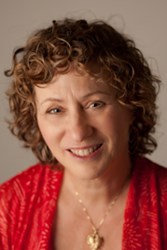 After your children and your pets, what is the first thing you want to grab? Many people say their photos and yet, they don't know where they are or they aren't easily accessible.
San Francisco Bay Area, CA (PRWEB) November 26, 2012
Many people lost their homes and belongings. They also lost a lifetime of photos in Hurricane Sandy, photos they had taken to commemorate milestone events, photos that cannot be replaced.
There was no way to prevent a hurricane but there was a way to prevent the permanent loss of cherished family photos. Many wonder how that is possible, but Susan Berland of Memories with Pride, a certified personal photo organizer, does just that.
"Many people tell me they'll get to their photos later, when they have time. They tell me they are not a priority right now. Then something like Hurricane Sandy happens and it's too late," said Ms. Berland. A recent NY Times article showed storm battered photos found on the beach at Staten Island. There was a wedding photo, a baptism photo, sisters with their arms around each other – or are they best friends. They are treasures waiting to be claimed.
Damaged photos, if recovered, often can be restored. Many more photos will never be seen again. This is a heartbreaking loss that could have been prevented.
Berland has worked with clients with over 30 years of printed photos. She knows the overwhelm that many years of photos brings. 9 years ago she was in the same position as her clients today. She had over 30 years of printed photos and was still taking more. She found a way to organize them, back them up, preserve their stories and realized that the task of organizing and cataloging photos was often too overwhelming for someone to do alone.
Maybe it won't be a hurricane. Maybe it will be a fire or an earthquake or a tornado. After children and pets, what is the first thing people want to grab? Many say their photos and yet, they don't know where they are or they aren't easily accessible.
Photos of the devastation and rebuilding now become part of a family's story and their history. Those photos now need to be preserved. They tell the story of resilience, recovery and perseverance.
About Memories With Pride and Susan Berland
Susan Berland has been organizing and working with photos since 2003. She is a Certified Personal Photo Organizer and helps familes preserve their stories and create that legacy for their children. Her most recent projects include organizing over 30 years of photos for a mom with three grown sons, 16,000 photos for a working mom with two small children and creating family legacy albums for a man whose family history dates back to the 11th century. Please visit her website at http://memorieswithpride.com.