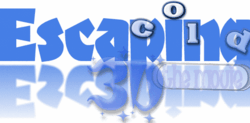 "Not everyone has to travel to all these spots and get their shots in these very same places."
Helsinki, Finland (PRWEB) November 26, 2012
Online world is changing fast and one of the latest proofs of that is the simultaneous global release of a full feature indie film called Escaping Cold - from its own website. It is a brain child of a Finnish born director, producer, videographer and inventor Pekka Kossila who chose not to attend any film festivals, get video distribution from main protagonists nor organize immense press party to present his production. Witty Future Productions chose to use Distrify that embedded a pay per view player to the same named movie home page.
What makes this road movie feature documentary contrary to normally distributed flicks is that the director-producer, as the owner of all the rights, has promised to provide all the scenic footage for free to use by the indie producers in certain countries world wide. This means that starting from year 2016 indie movie producers can use all the scenic shots (with some discretion's) in their productions without charge. Commonly copyright ownership of the movie footage lasts at least 50 years after the death of the rights holder.
"Not everyone has to travel to all these spots and get their shots in these very same places. Indie producers couldn't even necessary afford to do so. If same door squeaking sound has been used in tens of big time films, why shouldn't some of the scenic shots been recycled in indie movies? Someone has to take the first steps and try new things in movie distribution, film rights development and next generation video productions, just to make some earthly sense", producer-director Pekka Kossila points out.
"To keep this free footage evolution going on I have lounged my next project on Indiegogo website, which will allow participant from anywhere in the world to join me for the next journey in South America starting next fall. Naturally footage from these future films that would be able to produce will also become self-governing footage with the same regulations after few years of the first publication."
Escaping Cold "Dude" road-movie documentary tells a story about one euro car's last trip through Europe, from Finland to its final place of the rest. Spirits of steamy, idyllic and rough drive through the Eastern and Southern Europe are blended with thoughts of friendship, -religion, -marriage, -alcoholism, -being single, -miscellaneous drinking as well as how the will of mind can thrive us.
Production was shot in 14 countries with tiny budget with whatever assistance of friends and bystanders who would pick up the camera and shoot some of the situations while director would get some his "acting" on the screen. That can surely amaze many of the viewers as shots are mostly extraordinary. All of the footage was originally shot in 3D. This version will come out in the fall 2013.
Whatever is the success of the first movie, sequel has been already been planned and set to start from Chile next fall. Random person from somewhere in the world will be chosen as a co-pilot and co-star. More details on how to participate can be found at; http://www.indiegogo.com/escapingcold
Escaping Cold movie premieres globally online on Tuesday at http://www.EscapingCold.com website and costs 2,99 Euros to watch.