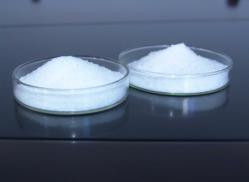 A ban on DMAA due to safety concerns is short-sighted.
Brisbane, Queensland, Australia (PRWEB) November 27, 2012
In what's being called "a classic case of unintended consequences" some leading experts today cite peer-reviewed scientific journal articles to question the wisdom of a proposed ban on the controversial stimulant DMAA(1,3 dimethylamylamine) by the FDA, the U.S. Food and Drug Administration.
Among other things, DMAA is currently sold as an ingredient in dietary supplements across the United States.
The controversial ingredient is already banned in many countries, including Canada, Australia, New Zealand and the UK.
It now appears as if the FDA will follow suit. In April it issued "warning letters" to some supplement companies, raising concerns that DMAA can narrow blood vessels and arteries and lead to health problems, including heart attacks.
The New York Times quoted Greg Miller, a spokesman for retailer GNC, as saying his company was "unaware of any scientific or medical evidence which calls the safety of DMAA into question." Miller told The New York Times he disagreed with the F.D.A.'s action.
And Miller is not alone.
Willem Koert is a sociologist, writer and academic researcher whose articles have been published in a number of Dutch professional journals such as 'Krachttraining en Supplement' (Weight Lifting and Supplements) says regulation and education, not blanket bans, is the key to preventing social harm with DMAA.
"Every day people die of overdosing caffeine and paracetamol, but we don't ban them. Believe it or not, but people have died of drinking too much water. But we don't ban water either. Instead, we learn how to use caffeine, paracetamol and water safely. If our labs discover companies that put too much caffeine in their energy drinks, we ask them to correct the dosage. But we don't ban caffeine. We put warnings on our paracetamol products, and warn against taking too much paracetamol. But we don't ban paracetamol. We educate physicians, soldiers and athletes about water intoxications. But we don't ban water," Koert says.
"A ban on DMAA due to safety concerns is short-sighted," said Leigh Roberts, Managing Director of Serious Supplements, a leading Australian supplements retailer. "We're already seeing DMAA replaced with ingredients that have far less safety data making their way into many products, it's a classic case of unintended consequences".
Roberts' anti-ban position was supported by some – but not all – of the participants in an online roundtable discussion on DMAA published today. The roundtable concludes with a list of references from the scientific literature.
Rather than fight the ban, many in the supplements industry are already moving to find replacement ingredients. One company that sells bitter orange (citrus auratnium) extract, has reported a spike in demand from supplement manufacturers.
"Sales were already up in the double digits before the DMAA issue really hit the headlines, but since then we have seen a surge in interest as companies look for an alternative," Nutratech President Bob Green told NutraIngredients USA.
Most of the popular pre-workout and fat loss products have already been re- released with DMAA alternatives and are available for purchase.
Opponents of proposed FDA ban say the hasty reformulation of these products begs the question of whether the ban would be a good idea. The new breed of stimulants taking its place raises new concerns.
In today's roundtable discussion, Patrick Arnold – the man behind the popularisation of DMAA – also questioned the safety of these new stimulants. "Yohimbine, beta-phenethylamine, hordenine, synephrine: where are the clinical studies demonstrating the safety for these ingredients? Yohimbine especially is an awful compound and I guarantee it put more people in the hospital than DMAA ever did."
Adel Moussa, a German Physicist, University lecturer and author of prominent supplement science blog SuppVersity, also raised concerns about the safety of the associated compounds.
When discussing the epidemiological data from the Texas Poison Center, Moussa notes that the supplement responsible for 45 of the 56 reported complaints on DMAA contained other ingredients that could have been responsible for the tachycardia, nausea and vomiting incidents reported.
The roundtable discussion sees a split decision from the four panelists on whether a ban of DMAA is appropriate.
"Our findings demonstrate the fundamentally different opinions held by industry experts", says Roberts. "Realistically, as with most things in life, in the absence of concrete, causative scientific evidence, we are left to weigh the costs vs. benefits of a ban like this. Ultimately, opinions seem to stem from ideological underpinnings on the role of government in society."
It remains to be seen whether the FDA and other regulatory bodies will begin to review the safety of the fresh round of stimulants included in reformulated workout supplements.