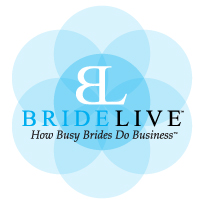 Now is the time wedding businesses should be thinking about how they can make 2013 an even better year
Los Angeles, CA (PRWEB) November 23, 2012
After an enjoyable Thanksgiving weekend, wedding and event professionals will have the opportunity to participate in the Cyber Monday craze and enrich their businesses at the same time by taking advantage of a special one day sale offered by BrideLive.
BrideLive, a web-based video conferencing suite catering to professionals in the wedding and event industries, announced today that on Monday November 26, 2012 they will be offering a savings of up to $400 on their cutting-edge product.
BrideLive's industry renowned video conferencing tool has made a huge impact on the way wedding and event businesses interact with both prospects and clients, making the sales process easier, conversions greater and most important the whole customer service experience so much better.
Businesses signing up for a BrideLive account by Monday will be able to save up to $400 and get two free months of service. "Now is the time wedding businesses should be thinking about how they can make 2013 an even better year", said Jay Thomson, Co-Owner of BrideLive. "We are excited to be making such a strong offer and associate with this amazing shopping day in cyberspace."
BrideLive's web-based software not only can increase and improve the efficiency of a business but it also caters to the needs and busy schedules of modern brides by offering additional tools like interactive floor plan builders, instant file sharing, mock intro and mix showcases and more.
With BrideLive, vendors and their brides or prospective clients can be meeting face-to-face with each other no matter where in the world they may be. "Our product also really enhances the perceived professionalism of the companies using it," said Thomson. "The tools and technology really add a level of sophistication that is good for a wedding company to be associated with."
For more information and to take advantage of BrideLive's Cyber Monday sale visit http://www.bridelive.com/cybermonday2012.html
About BrideLive.com
Headquartered in Sherman Oaks, California and based on technology that has been in development and commercial production for over nine years, BrideLive.com launched in 2011 as a custom software company and is frequently recognized for its rapid sustained growth, product excellence, and superb multi-media user interface. Through their cutting-edge technology BrideLive.com has been able to provide a web-based virtual meeting space used by wedding planners, photographers, DJs, florists and other professionals in the wedding industry who wish to leverage the power of online, personalized meetings to convert leads, grow sales, and save time. BrideLive offers mobile apps for iOS and Android users, making its state-of-the-art solutions easily accessible via iPhones, iPads, as well as all Android enabled tablets and smartphones.
For more information on BrideLive.com please visit http://www.bridelive.com or call 888.976.9906.