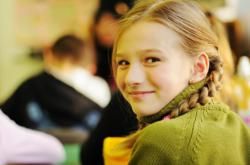 We hope to become part of the movement that targets project based learning instructional practices. We hope to be a part of the change that must take place if we hope to prepare our students for their future.
(PRWEB) November 24, 2012
PBL, Project Based Learning (PBL), or Problem Based Learning is a method of instruction where student learning is based upon real world experiences. PBL helps to bridge the gap between the classroom and real life, as students design, create, collaborate and solve problems rather than sit as passive listeners. Although the concept of "learn by doing," dates back to early proponents like Aristotle, PBL is becoming increasingly prevalent in public education recently, and for good reason. In fact, districts, states, and provinces have already set into motion changes in their curriculum that make PBL components like collaboration, reflection, and critical thinking a mandated part of the curriculum.
The new PBLSuperStore website offers project based learning units online for students, teachers and educators.
Although PBL has not been a widespread pedagogy in the main stream of primary and secondary education, it has been a primary instructional strategy used for years in medicine, economics and engineering. The focus upon project-based learning has come about as the Internet and social media has begun to change the way we do things. The thought is if teachers are to prepare students for their future, they must change with the times. John Dewey, a 20th century educational theorist endorsed active learning experiences that prepare students for life in a dynamic world. He believed, "Education is not preparation for life; education is life itself."
Other cognitive scientists and educators, including John Piaget and Maria Montessori, believed that education happens when students ask questions, work with others, solve problems, and reflect on these experiences. By personalizing the learning experience and offering students a choice and voice, student directed learning can lead to improved motivation, deeper understandings, and better retention over theoretical based teaching.
PBL shifts the focus from teaching, to learning, with teachers becoming more of a resource, rather than disseminators of information. Project based learning addresses core content through meaningful experiences as students work on their project. Work is active and hands-on, collaboration builds relationships and great work, while critical thinking to evaluate multiple solutions within a goal directs the process. Teachers are placed in the role of facilitator rather than subject expert, guiding students as they make their way through the challenges and issues to develop solutions.
While the benefits of project-based learning are immense, it can be a very demanding process for teachers to plan and implement. As teachers transition from traditional instructional practices to adopting 21st Century skills, many find it overwhelming to switch the focus of instruction to the skills, applications and processes of learning instead of focusing upon content. While many teachers want to shift their pedagogy, many revert to what they know.
They need support and strategies to scaffold them in the beginning. One teacher immersed herself in developing and leading the shift to project based learning, and has worked for years to develop and support teachers in this journey. Jacquelyn Klein, M.Ed. Curriculum and Instruction, has spent the last two years developing units that engage and inspire students and support teachers with the components of PBL incorporated into daily lesson plans. These units support the teacher through this transition period, bringing the science of teaching to a new level. The units are now available at PBL Superstore, a new storefront website, which was launched to further project based learning.
According to Jacquelyn Klein, "The Project Based Learning Superstore units have been co-authored by myself and a team of professional educators. They offer fully developed, standards based, stand alone units that can be taught in any English speaking country. We hope to become part of the movement that targets project based learning instructional practices. We hope to be a part of the change that must take place if we hope to prepare our students for their future."
The PBL SuperStore website has just launched to provide complete information about PBL and make affordable teaching units for teachers of grades K-10. "Now, instead of learning about science, students will become scientists. Instead of learning about publishing, students will become publishers. This is the connection of authentic learning and life skills linked."
More information and a complete catalog of PBL units for students (categorized by grade) can be found at http://www.PBLSuperstore.com.