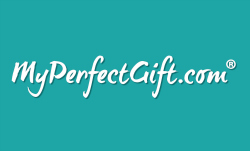 It's Better to Give than to Guess ®
Napa, California (PRWEB) November 28, 2012
In May of 2012 Joe Mantegna was appointed the National Spokesperson for The U.S. Army Museum, to lead the fundraising campaign to build the long-planned National Museum of the United States Army. Joe has been a long time military supporter advocating for veterans and those serving in uniform. As the national spokesperson for the new Museum building campaign, Mantegna will rally Americans in support of the National Army Museum and ensure the 30 million men and women who have worn the Army uniform are recognized for their selfless service and personal sacrifice. MyPerfectGift will donate up to $10,000 to the Army Historical Foundation when new members put ARMY in the referral box when creating a new registry on MyPerfectGift.com.
You can see Joe Mantegna's personal Celebrity Registry in MyPerfectGift.com's Celebrity Registry section.
Joe Mantegna was awarded the Tony and Joseph Jefferson Award for his acclaimed performance as Richard Roma in David Mamet's Pulitzer Prize winning play Glengarry Glen Ross. Some of Joe's film and television highlights are: House of Games, Searching for Bobby Fisher, Godfather III, the role of Dean Martin in The Ratpack, and the voice of Fat Tony on The Simpsons. For two seasons Joe starred with Mary Steenburgen and Amber Tamblyn in the critically acclaimed CBS drama Joan of Arcadia, winner of the 2004 Peoples Choice Award for best new drama as well as three Emmy nominations. In 2008 Joe reprised his Emmy nominated role of Lou Manahan opposite Debra Messing in the USA Network series The Starter Wife. Currently Joe stars as FBI Special Agent David Rossi in season eight of the hit CBS drama Criminal Minds as well as hosting duties on Gun Stories for the Outdoor Channel. In April of 2011 Joe received a star on the Hollywood Walk of Fame. Joe recently completed the feature films The Bronx Bull, Ten Cent Pistol and Compulsion and is co-producing a documentary on the late Science Fiction Icon Ray Bradbury that is due out in 2013. You can follow Joe on Facebook and Twitter.
The National Army Museum will be built at Fort Belvoir, Va., just south of Washington, D.C. The state of the art, 185,000 square-foot facility, will be the nation's first museum to tell the story of American Soldiers from 1775 through today. Interactive galleries and exhibits will showcase the Army's service in times of both war and peace, and the Museum's unique Army and Society Gallery will highlight the Army's social, cultural, medical, scientific, and technological contributions to our nation and the world.
Internet startup MyPerfectGift.com is all about making gift giving and online shopping as easy as possible for the holiday season and year round. Head Gift Guru Teri Freeman tackles gift giving in the digital age and aims to provide the best possible solution so everyone receives The Perfect Gift ®.
Problem: Hard-to-buy-for loved ones
Solution: A free registry on MyPerfectGift.com
Gift registries are no longer just for weddings and new babies. Busy lifestyles, changing tastes, growing children and families spread around the country and the world make it difficult to buy loved ones the perfect gift. When everyone in a friends and family circle has a wish list on MyPerfectGift.com all gift shopping can be done online with just a click and be assured that everyone will get something they love.
---------------------------------------------------------------------------------------------------------------------------------------------
About MyPerfectGift.com
Gifts that Click ®
MyPerfectGift.com is a free online universal gift registry that helps make the experience of giving and receiving gifts as enjoyable as possible and also takes advantage of the convenience of online shopping technology. With MyPerfectGift.com a user can add gifts of any kind to their personal wish list, including online retailers and brick and mortar stores. Members can easily share their wish lists with Family & Friends.
MyPerfectGift.com works with Celebrities and Charities to bring support, exposure and fund raising opportunities to worthy causes.
Contact: Teri Freeman
877-77MyGift
http://www.Facebook.com/MyPerfectGift
http://www.Twitter.com/MyPerfectGift