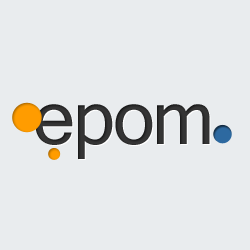 (PRWEB) November 24, 2012
Epom implements two new features to make Ad Server more user friendly for its customers, simplify work for Advertisers, Publishers and Ad Networks and maximize their revenues. A unique CPA Optimization feature allows publishers and advertisers to save the time spending on analysis and make their Ad Campaigns more profitable. Cookie targeting works by keeping track of people who visit your site and displaying your retargeting ads to them as they visit other sites online.
All publishers and advertisers who want to optimize their CPA campaigns when using Epom Ad Server, can further maximize their advertising revenue by using an entirely new optimization system for ad serving prioritization across CPA Campaigns. The algorithm analyzes which landing performs better, meaning brings more conversions, e.g. downloads, installations, etc. and this landing receives higher priority.
"We had been testing the market for demand through our existing in-house ad server, and came to conclusion, that most of our costumers work on CPA basis. We evaluated many online advertising companies and it was pretty clear from our perspective that Epom CPA Optimization feature would meet our clients needs perfectly. It's clear, that new feature is more than profitable. Publishers and advertisers can simple click a bottom and system will prioritize their ad campaign. The Epom technology enables them just to do that. We find it to be highly attentive and easy to manage."- said Adam Jablonski, CEO at Epom
Epom Ad Server provides new cookie targeting feature for building your effective targeting campaigns. Epom targeting technology allows to target users that have previously visited the web site with ads and banners across the web. It is possible to target users that have visited the site in the past and have had experience with a specific brand. Advertisers or ad networks place targeting pixel in their web sites or on specific pages in web sites. When visitors visit the web site they are "cookied" and become a part of the audience. As they visit other websites in the network, Epom cookie technology retarget them and display the ad to them from the web site, they have visited before.
"Our clients can even choose to target users that have visited a specific page on your site and not all visitors. Needless to say this targeting tool is highly effective in reaching the precise audience at precisely the right time, as they are mostly interested in what our costumers have to offer and are prone and ready to complete a transaction." - added Adam
About Epom:
Established in 2011, Epom is a Warsaw based company that develops ad serving and ad management solutions for publishers, multi-site content networks, ad networks, and advertisers.
Epom enables its users to run display, video, mobile ads in one place thus saving time, resources and bringing more profit. Epom is massively scalable platform suitable for any impressions volume that needs to be served.
For more information, visit http://epom.com/