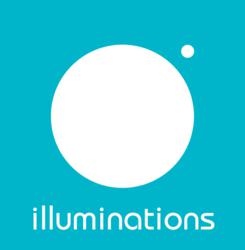 Roopali has filled me and my family with positivity. Now I find peace within myself and don't have to find it in the world around me
Dubai, Abu Dhabi, Sharjah (PRWEB) November 25, 2012
This week Illuminations introduce a new service to their range. Clients can now experience the benefits of Gastric Mind Band treatments. This is a ground-breaking hypnotherapy treatment which is safe and pain free for clients. It works on changing the eating habits of a client and their relationship with food through hypnotherapy. This assists which weight loss in a very natural and safe way.
This new treatment method was developed in Spain, by a couple called Martin and Marrian Sherran, and has started making its way around the world. It is a treatment which is conducted over 5 sessions. Each of the sessions is tailored to the individual clients needs and its aim is to bring about a change in eating habits and help clients to loose weight permanently and naturally.
The sessions combine hypnotherapy, cognitive behaviour therapy, neuro linguistic programming and guided imagery. Unlike traditional surgical AGB (Adjustable Gastric Band), there is no surgery involved.
Gastric Mind Band has many benefits versus traditional Surgical Gastric Band. Because of its surgical nature, its use can be very much limited to people who have a considerable amount of weight to lose and a high BMI. The procedure can be costly, and can produce fear in patients due to the hospitalization and intrusiveness of the surgery itself, combined with anaesthetic and infection risks following the surgery. AGB surgery does not always offer the instant results desired, and so alternatives were sought for this treatment method.
Illuminations aims to provide services which are non intrusive and to support clients to forge their own change and support them in this change through a range of techniques and methods. Illuminations take care to employ a team who understand that change is not always created through surgery or in highly invasive ways, but that sometimes it is through a slower, more aware approach that change can flourish.
Roopali Bajaj is a qualified GMB Therapist and Integrated Hypnotherapist conducting individual based healing sessions, empowerment workshops and meditations on behalf of Illuminations. Roopali began her career in advertising and moved onto other careers naturally. It was during a ten-day silent retreat, that Roopali had an epiphany about the true purpose of her life - to support and nurture herself and others on a spiritual path.
Staying close to her calling, she has explored all avenues of modern day well being techniques such as Hypnotherapy,Theta Healing, Pranic Healing and the Emotional Freedom Technique. Employing the best of each technique - she has emerged as an expert in taking her clients on the path of discovering their core inner beliefs and as a result facilitating a process of self healing.
Clients at Illuminations who have experienced the treatment have had extremely positive results.
"Roopali has filled me and my family with positivity. Now I find peace within myself and dont have to find it in the world around me. I trust myself more than I could ever imagine. I feel that she helped me to erase 31 years of bad memories and replaced them with love and given me the strength to love myself, forgive others and my own mistakes and move forward in life. I can never be thankful enough for the changes that have been brought about within me." – Reema, HOUSEWIFE
Illuminations work was borne out of a growing desire by people to need support to look within themselves for the answers and guidance to support them to live happier more peaceful lives. Illuminations understand the importance of supporting this personal journey and offer a full range of holistic services for clients, yoga, meditation, hypnotherapy, feng shui, astrology, truly creating a space where everyone can find a suitable method of unlocking their true potential.
Their mission remains unchanged from when their work started a number of years ago, and that is create a nurturing environment where individuals gain access to support and empowering tools and techniques to access the inherent wisdom which lies within. Illuminations bring clients to this understanding of the well of peace and calm which lies within, transforming clients lives.
Through the "live light" movement at Illuminations, the intention is, to motivate individuals to expand their minds, open their hearts, and gain the knowledge, wisdom and clarity to align their mind-body-energy, so they are empowered to convert their desires to experience greatness in their lives.