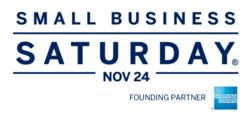 Tamarac, FL (PRWEB) November 23, 2012
According to the Small Business Association, over the past 17 years, small businesses have accounted for 65% of all net new jobs. America needs to understand the importance of small business in rebuilding our economy.
For more information on Small Business Saturday®, for both small businesses, and their supporters, 3dcart suggests visiting http://www.shopsmall.com to learn more about how to participate in Small Business Saturday®.
3dcart Shopping Cart Software is also proud to drive awareness to our South Florida customers. 3dcart is the ecommerce web hosting provider for over 175 small businesses located in Palm Beach, Broward and Miami Dade counties, and over 15,000 small online businesses nationwide.
About 3dcart Shopping Cart Software
3dcart (http://www.3dcart.com), located in Tamarac, Florida, is a complete ecommerce software solution for merchants to build, promote, and grow their online business. The company's services include the tools, advice, support, and technology to manage an entire online operation. Since 1997, 3dcart has been developing internet solutions for small to medium sized businesses. Today, 3dcart is an Inc. 5000 company, a Visa PCI Certified provider, and a pioneer in Mobile Commerce and Search Marketing Solutions.
About American Express OPEN®
American Express OPEN® (http://www.openforum.com/) is the leading payment card issuer for small businesses in the United States and supports business owners with products and services to help them run and grow their businesses. This includes business charge and credit cards that deliver purchasing power, flexibility, rewards, savings on business services from an expanded lineup of partners and online tools and services designed to help improve profitability. American Express is a global services company, providing customers with access to products, insights and experiences that enrich lives and build business success.