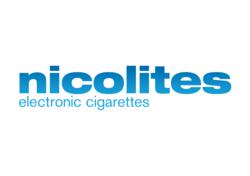 . It will be interesting to see how far this promotes a healthier lifestyle and whether other cities may adopt the same approach
(PRWEB UK) 23 November 2012
Comissioners of South Florida city, Delray Beach have voted in favour of the decision to stop hiring anyone who uses tobacco cigarettes. Officials from the city claim smokers cost them an extra $12,000 a year in health insurance and disability expenses, and the decision was made in an effort to reduce this figure as well as to promote a healthier workforce. Current smokers will be exempt from the policy, however will be offered free smoking cessation medication and classes.
Naturally intrigued by the recent news, the team at UK-based firm, Nicolites, have been speculating on the outcome of this decision. Managing Director, Nikhil Nathwani shares his thoughts on the subject.
"A particularly bold decision has been made by the officials at Delray Beach. It will be interesting to see how far this promotes a healthier lifestyle and whether other cities may adopt the same approach", explains Nikhil.
Nikhil also explains how non-tobacco smokers stand to decrease their insurance.
"Those who use conventional cigarettes are not only likely to increase the price of their health insurance but also their car and home insurance too due to the elevated level of risk involved. By making the transition to electronic cigarettes people can make considerable savings."
The team at Nicolites look forward to following the progress of this story.
Nicolites is now the leading and most widely available brand of electric cigarette in the UK; they have formed business partnerships with many of the largest retailers to bring these wonderful innovations right on to the doorstep of every person in the country. Established in late 2007, Nicolites has grown into a multi-million pound company with international distribution networks and continues to grow at a phenomenal rate.