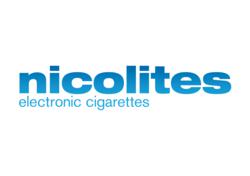 Looking into electronic cigarettes could help stroke sufferers improve their cognitive abilities
(PRWEB UK) 23 November 2012
The study conducted by the Hamilton General Hospital in Canada discovered that smoking post a stroke impairs the brain's ability to solve problems, make decisions and remember things.
Through testing the mental abilities of 76 patients, including 12 smokers, with an average age of 67.5 years, patients were scored using the Montreal Cognitive Assessment tool. Smokers were given an average score of 22 out of 30, with non-smokers achieving 24 points out of a possible 30.
The research emphasises common advice over the importance of quitting smoking for those with stroke or TIA (transient ischemic attacks, or mini strokes as they are often referred to).
With a keen interest in industry studies, the team at Nicolites were eager to look into this latest offering and Managing Director, Nikhil Nathwani, shares his thoughts on the findings. "The implications of the effects of tobacco smoking on cognitive ability are far-reaching. Not only are those suffering from impairment affected but also those caring for them, such as family", says Nikhil.
Nikhil also explains how switching to electronic cigarettes could help improve this situation, as those vaping are not subjected to harmful tobacco.
"The study did uncover some encouraging news, however in that those who had previously smoked achieved the same score as those who had never taken up the habit. Looking into electronic cigarettes could help stroke sufferers improve their cognitive abilities", claims Nikhil.
Nicolites continue to provide their readers with news of insightful clinical research in the industry.
Nicolites is now the leading and most widely available brand of electric cigarette in the UK; they have formed business partnerships with many of the largest retailers to bring these wonderful innovations right on to the doorstep of every person in the country. Established in late 2007, Nicolites has grown into a multi-million pound company with international distribution networks and continues to grow at a phenomenal rate.