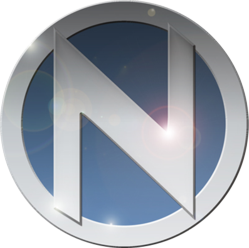 don't leave it until the last minute or you could miss out
(PRWEB UK) 26 November 2012
Black Friday, the day after Thanksgiving, normally marks the beginning on holiday shopping in the US, and for the UK it is not far off with the first Monday of December, dubbed "Mega Monday", being the biggest shopping day of the year.
Those looking to buy personalised number plates for their loved ones though are warned that the later they wait the more likely they'll find themselves in a muddle on Christmas day.
"A lot of people assume once the buy a number plates it is theirs and we can simply send it to them in the post, but it is never that easy," explained Eric Craggs, the Chairman of National Numbers.
"Any number plate order has to go through the DVLA and their process can take anywhere between one week and four weeks, and they do not make special exceptions."
Registration marks are not exactly physical items. What is being bought is the abstract right to display the mark on a vehicle. As this process is done entirely by the DVLA any and all number plate purchases have to go through them.
The DVLA can take anywhere from 5-10 working days if the number has no current owner, but this can take as long as 4 weeks if the number is coming from a third party – this is due to the increased amounts of paperwork involved for all parties.
Taking into account other factors – such as extension times, how long it might take to find a suitable registration, any delays from the Royal Mail, etc – the time to buy one without the hassle would be now.
"Christmas is a very busy time for everyone," Eric Craggs continues, "so don't leave it until the last minute or you could miss out."
One of the best chances to buy a new number plate comes on the 4th of December as part of the DVLA's 13-release. This is set to be one of the busiest days of the year for National Numbers who will be purchasing on behalf of hundreds of customers in time for Christmas.
In the weeks after the National Numbers elves will look to celebrate the season in style as they pass on registrations to their happy new owners.
"It is a very good time to reflect on a hard years work for us," said Eric Craggs.
National Numbers, a family owned and run business since 1981, is the UK's most trusted company offering DVLA car registration plates for re-sale. The company maintains executive membership of the Cherished Number Dealer Association (CNDA), and affiliate of the Retail Motor Industry. The National Numbers database contains millions of number plates and offers a registration search facility designed to give ideas for your name and initials. National Numbers can also assist you in selling your number plate.