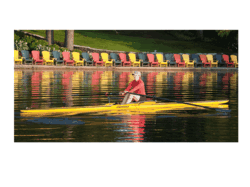 Do on to others what you want done to you
(PRWEB) November 27, 2012
In the past participating in fund raising for a community cause meant knocking on doors getting sponsors, selling tickets or products, then revisiting the supporter to collect the funds. Well, no more!
This January MyFundParther is lauching their on-line solution empowering motivated community supporters to get out there and get busy raising awareness and funds for their favorite cause on-line!
This powerful on-line solution provides a merchant gateway for donations or sales of tickets and products to individuals or businesses that have created an event to support their favourite community group. The software is available for anyone to sign-up in 4 easy steps, then once the approvals are in place from the benefactor and MyFundPartner they can get busy creating their page,
MyFundPartner designed the PERSONAL QUEST software to allow the individual or business to sign up teams, additional participants or a single particpant with a personal page allowing for sponsors, photo galleries, telling the story, goals and updates along with a merchant gateway to close the support transaction and produce an online receipt.
The MyFundPartner Quest software has been designed so that community organizations can direct individuals wishing to support them to a quick easy solution that will manage donations or sales on-line securely! One of the founding partners, Anthony Pasto stated "the big deal here is that the transactions collected in the MyFund Partner solution can only be released to the approved benefactor".
It looks like supporters for local community organizations will be able to let their imaginations go creating events and campaigns with this unique on-line support software from the MyFundPartner PERSONAL QUEST solution.
http://www.myfundpartner.com/personal_quest/index/