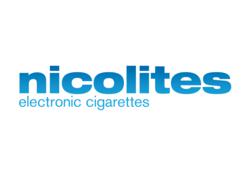 Traditional cigarettes are not only terrible for your health but they are also bad for the environment.
(PRWEB UK) 26 November 2012
1,675 residents took part in the survey, with 966 voting in favour of banning smoking whilst on the beach. Wrightsville Beach is considered one of the most beautiful beaches along the North Carolina coast and has recently become tarnished by disposed cigarette butts affecting both the cosmetics of the beach and the wildlife that lives inhabits it.
A beach popular with surfers, families and young children, the golden sands had become littered with non biodegradable cigarette ends. Containing cellulose acetate a type of plastic which traps the toxins omitted by the lit cigarette, the highly toxic butts remained on the beach releasing the toxins and causing harm to the wildlife.
The cigarette butts were also accompanied by wrappers, matches and plastic covering. Findings indicated the youth of the area were the most likely to be causing the problem with 24,000 under 18 year olds beginning smoking each year, yet less than 20% of the whole US population that are over 18 years old smoke.
A spokesperson from Nicolites, the UK's leading electronic cigarette commented on the ban, 'Traditional cigarettes are not only terrible for your health but they are also bad for the environment. The litter that is produced by them is endless – wrappers, papers, butts, matches and discarded lighters which can ruin an area especially areas like beaches and parks. Electronic cigarettes can cut all of this. They are reusable so will not be discarded and do not contain wrappers, foils or require lighters and matches to work. Not only do they contain no tar, toxins or smoke they can also prevent the damage to the environment.'
Nicolites continue to raise awareness about the benefits of making the switch to electronic cigarettes.
Nicolites is now the leading and most widely available brand of electric cigarette in the UK; they have formed business partnerships with many of the largest retailers to bring these wonderful innovations right on to the doorstep of every person in the country. Established in late 2007, Nicolites has grown into a multi-million pound company with international distribution networks and continues to grow at a phenomenal rate.