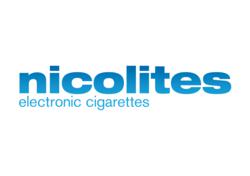 Making the change to electronic cigarettes is not just healthier for the smoker but for others too.
(PRWEB UK) 26 November 2012
The Centres for Disease Control and Prevention has issued a study showing that thanksgiving travellers who pass through five main US airports that still have indoor smoking areas face a hidden danger of breathing in passive smoke. The federal health agency found that second-hand smoke levels outside public smoking areas were five times higher than levels tested in smoke free airports.
Studying Hartsfield-Jackson Atlanta International, Washington Dulles International, McCarran International in Las Vegas, Denver and Salt Lake City, the report found that, 'Ventilated smoking areas and designated smoking areas are not effective…(sic) prohibiting smoking in all indoor areas is the only effective way to fully eliminate exposure to second-hand smoke.'
Increasingly the harmful effects of passive smoke are become more and more publicised.
Nicolites, the UK's lead supplier of electronic cigarettes responded to the findings, 'Facts show that smoking does not just damage the smoker – it damages the lungs of those around them too. Making the change to electronic cigarettes is not just healthier for the smoker but for others too. Electronic cigarettes are also not affected by the smoking ban and so can be used in airports even after you have passed through security. Even those who continue to smoke traditional cigarettes should consider changing to electronic when flying.'
Nicolites continues to raise awareness of the benefits of switching from traditional to electronic cigarettes and the ability to use them in restricted areas such as airports.
Nicolites is now the leading and most widely available brand of electric cigarette in the UK; they have formed business partnerships with many of the largest retailers to bring these wonderful innovations right on to the doorstep of every person in the country. Established in late 2007, Nicolites has grown into a multi-million pound company with international distribution networks and continues to grow at a phenomenal rate.