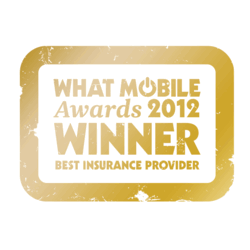 (PRWEB UK) 26 November 2012
Specialist insurance provider Protect your bubble have beaten a number of insurance companies to snap up the winners award for Best Insurance Provider at the What Mobile Awards.
What Mobile is the UKs leading mobile phone magazine and their annual Awards are voted for entirely by the readers of the publication. The prestigious awards are cast over a number of categories, ranging from Best Tablet and Best Network, to Best Smartphone.
After launching its gadget insurance product in 2009, Protect Your Bubble has had more than 600,000 applications, and with its characters Bubble and Squeak, promotes their insurance online and via TV advertising. Stephen Ebbett Head of Worldwide Distribution comments "The award is a fantastic reflection on the hard work and progress put in by our team in the UK. In just 3 years Protect your Bubble has developed into the leading insurer of gadget insurance, and we are really grateful to the customers that voted us number one".
It's not the first time Protect your bubble have reaped the rewards. They were also winners of Best Start Up and Best Use of Social Media in The Money Awards 2011 and have also featured in the Which? Best Buy tables for their Travel Insurance and Pet insurance products. They have received coverage in major National newspapers such as The Guardian, The Express, The Independent and many more.
For all your gadget insurance needs, visit Protect your bubble.
Protect your bubble is an online gadget insurance provider, specialising in great value insurance cover for iPads, mobile phones, iPhones, Smartphones,cameras and more.
Get an instant quote for your gadgets via the following URLs:
Mobile Phone Insurance: uk.protectyourbubble.com/gi-mobile-phone-insurance.html
Gadget Insurance: uk.protectyourbubble.com/gadget-insurance/
Tablet Insurance: uk.protectyourbubble.com/tablet-insurance.html
Socialise with Protect your bubble UK on the following social networks:
Facebook: facebook.com/ProtectYourBubble
Twitter: twitter.com/protectyrbubble
YouTube: youtube.com/protectyourbubble