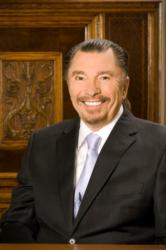 The thought of child without a gift on Christmas is not a thought that brings Christmas cheer to anyone.
Warren, MI (PRWEB) November 23, 2012
During this time of year, amongst the hustle and bustle of shopping, cooking, and hosting it is important to think of those that are in need. A lot of people will be shopping for their children, while others won't be able to because they might have a sick child and debt from medical bills. There are a lot of different reasons why children might be in the hospital through the holidays. It could be that a child simply needs a cast for an injury obtained while playing, or it could be that the child is there to receive treatment for a long-term illness, or it might be that the child has just been born. The "why" isn't important, what is important is that any person can help them still have a holiday with hope and gifts.
Dr. Richard Klein and his staff are hosting a toy drive at their facility, the Michigan Head & Neck Institute, and today is the first day of collections. Whether you're one of Dr. Klein's patients and have an appointment, or you are out doing your holiday shopping, stop in and drop off your donation(s) at their office. Donations will be accepted Monday through Friday during business hours, through Wednesday, December 19th. All toys collected will be taken to Henry Ford Hospital of Macomb and distributed to children who will be patients in the hospital throughout the holidays. They will accept all new, unopened toys for children 0-18 years old.
Whether someone can donate a bag full of toys, or a single rattle – it will still make a difference to the child and family. "We've all heard it's not the gift, but the thought that counts. The thought of a child without a gift on Christmas is not a thought that brings Christmas cheer to anyone," says Dr. Klein of the Michigan Head & Neck Institute. Toy drives are common this time of year, and a lot of people spread their generosity. However, it is typically children 0-3 years old and 14-18 years old that aren't considered specifically. There is the highest need for infant toys such as rattles or teething rings and activity books of all sorts (Crosswords, Sudoku, etc.) for the older children. Michigan Head & Neck Institute will accept even the smallest donation with great appreciation.
For a map of their location: http://www.michiganheadandneck.com/contact/