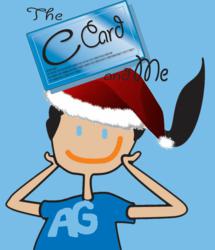 Hot sauce will be their new best friend at the table. Bold, spicy, citrus and hydrating are the key words to remember.
(PRWEB) November 29, 2012
The holiday season is here again and this year some have the particularly difficult task of coming up with a gift for a loved one dealing with cancer. One can search online and find a general list of ideas, but most are hoping for something a little more personalized, more thoughtful. The good news is there are some very specific, thoughtful and incredibly useful gifts to give this year.
There are some obvious choices out there, but if they really want to hit the mark then checking out the list prepared by Ali Gilmore cancer conqueror and author is a must.
Before anyone flocks to the malls (virtual or otherwise) however, here are some good-to-know things about someone going through chemo. For example they are extremely vulnerable to germs, so gyms, bars, restaurants and spas (even pedicures) are very risky ventures for them right now. The other thing to note is that they've got a weird taste in their nose and mouth. Their favorite foods will be forever ruined if they try to eat them right now, so avoid giving those as gifts. Hot sauce will be their new best friend at the table and tea rather than coffee. Bold, spicy, citrus and hydrating are the key words to remember when it comes to food and beverages.
Another good thing to know is that there are many different types of cancers, that involve different types of treatment and result in different side effects. For instance, not all cancer patients lose their hair and some actually gain a great deal of weight. With that in mind, this list focuses on the kinds of gifts that would be ideal regardless of the type of cancer or gender of the person.
Here's a preview of the first of the Top 12:
There seems to be a timeless and universal appeal to a good gift basket. This particular basket has a value that extends beyond those intended here and would be great for just about anyone looking to eat healthier. According to Frank Jasper, actor turned Acupuncturist and co-owner of Osani Holistic Health Care in Los Angeles, CA, there are certain foods and beverages that help to accelerate the body's ongoing process of detoxification. Detoxing is a vital part of recouping after each chemo cycle and once the patient is finished with chemo.
Start off by getting a good sized basket and some holiday colored cellophane wrap then stuff it full of any or all of these items:

Sea salt—helps accelerate the detox process
Reishi mushrooms
Kelp—seaweed products
Miso soup—as in a macrobiotic diet
Brown rice
Green tea or black tea
High carotene vegetables: yams, squash, carrots, Swiss chard, or spinach; orange and dark green foods: sweet potatoes, winter squash, beets, kale, collards, or chard
Brassica vegetables (cabbage family): cabbage, broccoli, cauliflower, Brussels sprouts, arugula, turnips, radishes, mustard greens, or bok choy. These are particularly beneficial for their radio protective effects and ability to help repair radiation damage.
High nucleotide content foods that assist in cellular repair: liver, sardines, mackerel, and anchovies
Olive oil
Beans and lentils
Bananas—for potassium, if needed
Water—Alkaline water and Mineral water are most effective.
Foods to Avoid:

Sweets—candy, soda, pastries, etc.
Wheat and wheat products
Limit alcohol and coffee intake (tea tastes better right now anyway)
Grapefruit – this fruit is totally taboo while going through chemo, because it interferes with the effectiveness of the drugs.
Bonus Items:

Fresh ginger (for nausea) and lemons (to cut through the chemical taste/smell)
A bottle or two of some favored hot sauces
Peppermint and other soothing organic teas
Some inspirational cancer survival stories like The C Card and Me or The Cancer Survivor's Club
Don't miss the rest of Ali's top 12 list of great gifts. Find them at http://www.theccardandme.com, beginning December 1st, 2012.
About Ali Gilmore
Ali Gilmore is a freelance photographer, singer/songwriter, professional geek and author of The C Card and Me - How I beat stage IV cancer (to a pulp). Originally from Seattle, Washington, she now resides in the coastal town of Oceanside, California. Discover more about Ali at: http://www.agthatsme.com
###