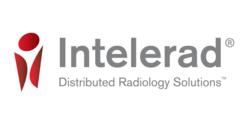 The presentation will take place at Intelerad's RSNA booth on Sunday, November 25 at 11 a.m. The Intelerad booth is #4814, which is located in Hall A of McCormick Place's South Building.
Denver, Colorado and Montreal, Canada (PRWEB) November 24, 2012
Intelerad Medical Systems™, a leader in medical imaging PACS, RIS and workflow solutions, will host the unveiling of the Radiology Business Journal's list of the 100 largest radiology practices. The list will be presented at this year's RSNA 2012, which takes place November 25-30 at McCormick Place in Chicago. The presentation will take place at Intelerad®'s RSNA booth on Sunday, November 25 at 11 a.m. The Intelerad booth is #4814, which is located in Hall A of the event center's South Building.
"This year marks a milestone in our annual ranking of the nation's largest private practices," says Curtis Kauffman-Pickelle, Radiology Business Journal publisher and CEO of imagingBiz. "Readers will find it to be our most complete and accurate list yet, expanded this year to 100 practices. We're calling them the Radiology 100."
The list is based on the results of a survey that is distributed to private radiology practices. While the ranking is based on the number of full-time equivalent (FTE) radiologists, the survey also gathers data to provide insight into the state of the industry, such as the number of imaging centers owned by each practice, number of median procedures performed, number of FTE employees and number of median hospital contracts.
"For the first time, size became an undisputed factor in the practice's ability to succeed in the marketplace in 2012," says Cheryl Proval, editor of Radiology Business Journal. "This was suggested by multiple indicators. We also saw evidence of an increasingly competitive market, with hospital contracts down in all size categories except the very largest."
"We are quite proud not only to be sponsoring RBJ's Radiology 100, but to also have a number of customers included in this list," said Randall Oka, President and CEO, Intelerad. "Since our inception, we have specialized in building radiology solutions for complex distributed environments and it is gratifying to see them leveraged by North America's leading private practices."
Following the presentation of the Radiology 100, representatives from the organizations on the list are invited to pick up their award at Intelerad's booth (#4814). For more information, please visit http://www.intelerad.com/rsna2012/#rbj_top_100.
About Intelerad
Intelerad Medical Systems is a leader in distributed radiology, specializing in RIS, PACS and workflow solutions for healthcare organizations. Intelerad solutions increase productivity and streamline workflow by overcoming technical barriers in distributed and complex environments. Highly scalable, flexible and robust, Intelerad's solutions offer high performance and industry leading customer service and support. Intelerad solutions like KLAS category leader IntelePACS® and Frost & Sullivan Healthcare Innovation Award recipient InteleOne® are used in more than 1000 sites across North America, Oceania and the United Kingdom. For more information, visit http://www.intelerad.com.
Contact
Helene Gey
Intelerad Medical Systems Incorporated
514.931.6222 ext. 7424
helene(dot)gey(at)intelerad(dot)com
http://www.intelerad.com
Connect with Intelerad on:
Blog: http://intelerad-insider.com/
Twitter: https://twitter.com/intelerad
Facebook: http://www.facebook.com/Intelerad
YouTube: http://www.youtube.com/user/InteleradInsider
LinkedIn: http://www.linkedin.com/company/28154?trk=tyah