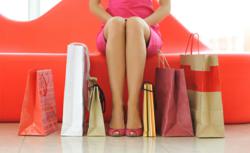 Women and men are finding the romance in Black Friday on Sugardaddie.com
New York, NY (PRWEB) November 24, 2012
Founder and CEO of the dating website, Steve Pasternack, a former Wall Street trader, commissioned the study to verify whether the heavy marketing by retailers for Black Friday, which is the busiest shopping day of the year, also spurs interest in sugar daddies.
"Women and men on are finding the romance in Black Friday on Sugardaddie.com," says Mr. Pasternack.
The Sugardaddie.com report found that female users, known as 'sugar babies' on the site, accounted for 79% of new member signups during the Black Friday rush.
73% of 1,000 sugar baby members surveyed in a poll conducted in conjunction with the study said they wanted to find a sugar daddy as a means to help fund their holiday shopping plans. 67% of the sugar babies polled said they had prepared specific 'wish lists' for sugar daddies in light of Black Friday retail sales.
###
Launched in 2002, Sugardaddie.com is the original online meeting place for sugar daddies and sugar babies, and now boasts more than 3.9 million members worldwide. Sugardaddie.com has been featured by numerous media outlets including ABC Nightline, The Dr. Phil Show, The Huffington Post, and The New York Times.